If you are hosting a special event, then a hog roast is a great way of feeding everyone. At Hog Roast Wirral, we have provided hundreds of sumptuous feasts to party-goers in the area. We know that a hog roast never fails to impress. No matter what the time of year is, it's always a good time to bring together your friends and family over some delicious food.
With over 25 years of experience, you can rest assured that your party catering will be in very safe hands. Over the years we have catered for all kinds of events in an array of locations, from an office party for thousands of staff to wedding catering in a remote field for 50 guests. Regardless of the event we know that our wide range of flexible menus means that every guest will be catered for, whatever the dietary requirement we will ensure that nobody goes home hungry!
Fantastic Hog Roast Heswall Food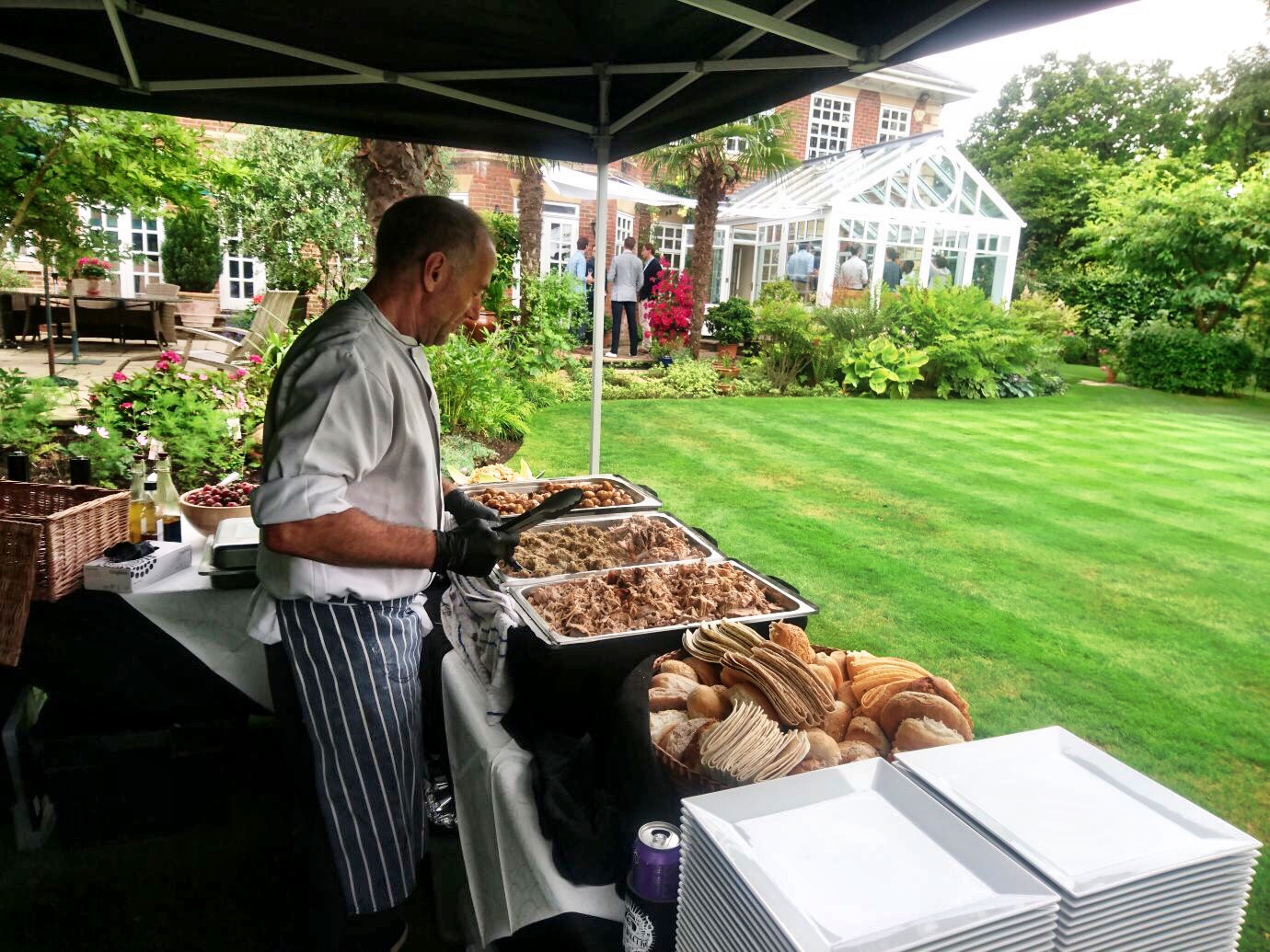 Our experienced Hog Roast Heswall team provides food that is cooked on site, meaning that everything tastes as good as it looks. We take care of setting up the serving table and laying out the food, so you can concentrate on looking after your guests. Clean up is easy because we provide high-quality disposable cutlery and plates. Any leftover meat is carved, so you can serve it later if you want. Other food can be plated up and served later too.
As well as roasted hog, we offer a range of other meats. They can either be roasted or barbecued. Our chefs will also prepare a range of party platters and finger foods, salads and desserts.
All of the food that we provide at Hog Roast Heswall is made with high quality local ingredients. We tailor the feast to suit your needs and those of your guests. For this reason we offer traditional British finger foods, as well as Indian, Chinese, Thai and Mediterranean options.
Our team will arrive early and set up the serving table. They prepare the food on site and ensure it is ready at the time you specify. We also provide good quality plates and cutlery that are disposable, so clean up takes minutes.
Cook your own option
If you prefer the personal touch and want to prepare a hog or other roasted meats for your guests we can accommodate you. We will bring you the machine, and, if you want, the meat too. On site, we help you to set up the machine and show you how to use it. When you are finished, we collect and wash the machine.
With excellent price packages, you can cater for a large group and do so for a low cost. To find out more and let the Hog Roast Wirral team take the stress out of providing food for your special occasion, please give us a call.