It is well known that owning and running your own catering business is very difficult. You have to build up a strong reputation to be able to stand a chance of succeeding in the catering industry and the best way to that is through your food. This is where Spitting Pig Wirral comes in. We can provide your pub or restaurant with the hog roast machine hire service. We offer state of the art hog roast machines to hire to any establishment. If you are looking to pull in the crowds then hiring one of our machines is the perfect way to do it. 
Great For Any Occasion!
One of the most important things to keep in mind when running a pub/restaurant is keeping the costs down. Hiring one of our machines is the sensible and affordable alternative to buying machines of your own. With very low prices there is no better option on the market than using the Hog Roast Hire Birkenhead service. The cost of gas, delivery and collection is also included in the price, making it hassle free as well as cheap. It is one less thing for you to worry about.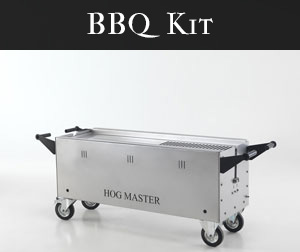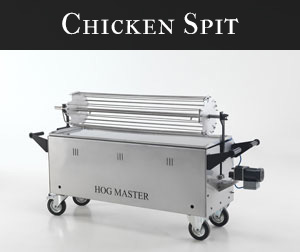 Hiring one of our high quality machines for large events is a great way to make catering for the day easier. Rather than having to deal with a variety of suppliers and organising different delivery times and costs; we do it all. The last thing you need is one of your suppliers pulling out at the last minute. We provide a cheap and convenient service for all events deliver and collect and time and anywhere. It is so important when catering for big events that everything is made as easy as possible and there are no problems, that is where Hog Roast Hire Birkenhead comes in!
Whether you are having a corporate party or meeting, a Hog Roast Birkenhead catering service is a great way to go when you will be serving food. There are so many advantages to having a caterer. When it comes to making everyone happy, one of the best food functions to have is a hog roast. We have so many options to choose from when it comes to creating the perfect corporate hog roast. We not only will help you acquire the perfect hog roasting needs, we will work with your budget as well. We have many great hog roast machine sales, and machine hiring prices. Once you take a look at what we have, you will be very surprised at how economical and low priced a catered hog roast can be. With our company, you will get exactly what you pay for. You will not have to worry about any hidden fees.