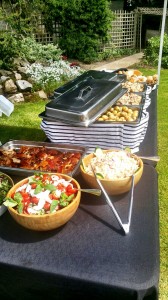 I have been with Spitting Pig Wirral for nearly 15 years now, my hog roast catering business and also spit Roasting and started off very small but it has grown throughout the years and become more popular. Throughout the years as professional hog roast caterers Wirral we have listened to our clients, built up a rapport with businesses and venues and local butchers and farmers. At Hog Roast Wirral we always like to aim high with the standard of food and also the service and make every event personal to each individual. I have a excellent team of chef's, assistants and waiting staff that love the catering business as much as I do and this reflects us when we are catering at events. Smiles all round!!
Running my own business has been a personal goal for me that I had aimed to achieve by the time I was 25. I knew I needed to gain experience by working with other chefs at different establishments before I could take the plunge myself. I met my goal though, I was 24 when I took on Spitting Pig Wirral, I felt I had the skills and knowledge that I needed by that point to be successful. The last 15 years have been a pleasure and looking forward to many more to come.
Why choose us?
The best hog roast caterers in Wirral, in fact, scratch that… We're the best caterers in Wirral full stop! 
Doing what you love is easy, and we're blessed to have moulded careers in a market we're genuinely passionate about. There's no better feeling than being complimented by you and your guests on just how much they've enjoyed our service. It's for this reason that hiring us for the day will be the best decision you can make.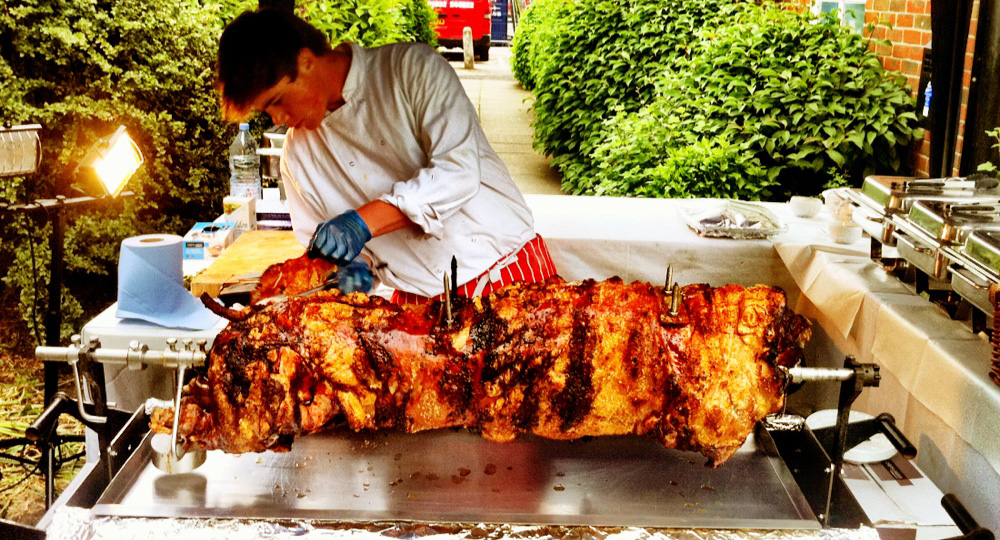 The catering service that we provide is in a realm of its own, extensive, theatrical and most important of all mouth wateringly tasty. It's so good that we've had the pleasure of catering for some of the most high profile people in Britain – From Politicians to Royalty to Actors and Sports stars; we've catered for them all. Clients love the Hog Roast Hoylake catering service and with good reason, it offers all the great tasting food and high sense of occasion without the steep prices that usually come with it.
Suffice to say when you hire us at Hog Roast Hoylake your guests will be more than impressed and wonder just when on earth you won lottery! Don't let the name fool you, either, we cook far more than just hog. Our menus range all the way up to the extensive and exquisite, with so many delicious up market dishes you'll be dumbfounded as to how we're doing all that with just a spit roast machine or two.
One of the greatest travesties in catering, whether in Ormskirk, Heswall or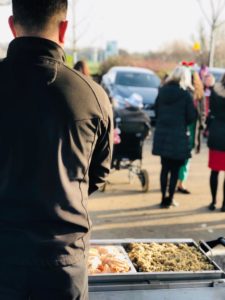 anywhere else, is the lack of awareness for cowboy caterers. We all know about the dangers of cowboy builders but people don't realise there are so many cheap caterers out there who are in it for only profit and will short customers with shoddy service, then restart under a new name. Unlike many of the new catering companies in town, we're a legitimate, proven event caterer with a proud history and a reputation to show for it. Spitting Pig is a brand that's respected by everyone of our previous customers, because our service is always provided with care and the small things that we do to ensure your hog roast in Birkenhead is amazing is appreciated by all who know us.
The DIY Option
We also offer an alternative to the Menu's if you fancy catering the event yourself as a 'DIY'. This is a popular choice amongst our customers where they have the option of hiring the machine with or without the meat- within the price we would deliver, collect and you would also receive the bottle of gas needed to cook your hog roast to perfection, as well as a demonstration of how to get started. We prepare juicy lip-smacking hog roasts which have been professionally roasted to perfection so you can take pleasure in the great food whatever the occasion. We pride ourselves on offering a first-class service with packages to cater for you individual needs, down to the size of event and most importantly your budget. With a wide selection of Hog roast machines and menus to suit all tastes. We are positive you will find something to satisfy your taste buds. We are able to come directly to you, due to our hog roast machines being completely mobile and easy to assemble.
Hog Roast Caterer
We cover the whole of the Wirral area offering our hog roast and spit roast services.
We cater small numbers right through to the hundreds and set the same standards regardless. We believe that every little detail is important. Hog Roast Wirral are a friendly catering team full of professional caterers always ready to answer any query or advise on any menu preferences. All our staff are experienced in their area of expertise and hold the relevant food hygiene qualifications and we hold full liability insurance. All our Hog Roast Machines are CE Approved and comply with all environmental health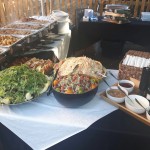 requirements and are gas tested and certified on an annual basis. Our fully equipped gazebos and gas operated machines mean we can cater for parties outside in the middle of a field if needed but we are also capable of catering within a customer's premises. Our hog roast machines we use are safe to be used within the confines of a hall, function room or inside a marquee as long as its ventilated.