The Best Hog Roasts In Bebington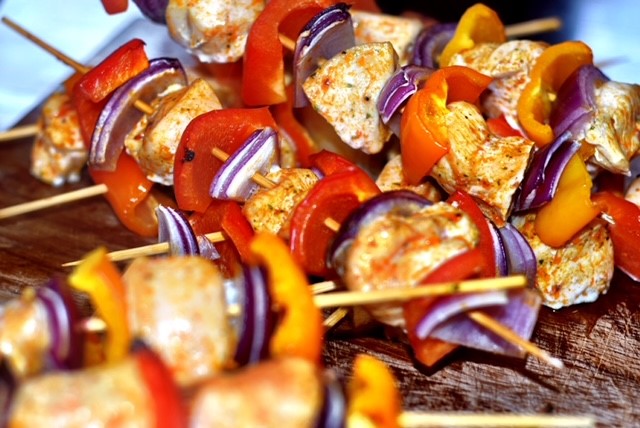 There are many towns on the Wirral Peninsula that we love catering for, and Bebington is one of them. It's said to be the "Birthplace of England" because of The Battle of Brunanburh that took place here in 937, between the Anglo-Saxon king and invading Scottish and Norse-Irish armies. In fact, the battle is likely to have been on the site of the local golf course at Brackenwood! Steeped in history, what better place to indulge in one of the oldest methods of English cooking, the pig roast?
These days hog roast Bebington pigs are roasted on modern machines rather than open fires. At hog roast Bebington ours are stainless steel with gas burners, for safety and hygiene. Even so it still takes around six hours to cook a pig, which makes the meat tender and melt-in-the-mouth. Add sage and onion stuffing, apple sauce, and fresh crispy crackling, put it all in a bun, and we think you won't find finer party food. And since we supply as little or as much as you want, from just the machine, to paper plates and a chef, to a proper sit-down meal with silverware and waiting staff, it's perfect for any occasion. Especially as you can have lamb, beef or chicken instead of pork, and we also cater for meat-free diets.
Leaders In Our Field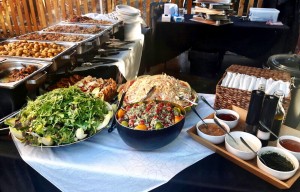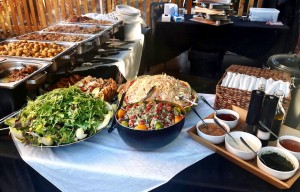 At hog roast Bebington we also have a great relationship with food. Just down the road is Claremont Farm, which boasts a farm shop, Pick Your Own produce, fishery, and kitchen for cookery workshops. The shop stocks all sorts of goodies from the farm, and what isn't grown on the farm is sourced locally. This is something we really admire, as our hog roasts are all sourced from local suppliers.
Claremont Farm is also host to the Wirral Food and Drink Festival, an annual event which showcases local food with cookery demonstrations, food court, food and farming tent, sheep show, and a brewery tent. We think it's a fantastic place to marry up local beer with local meat. There are also activities for the whole family, like circus skills and Kids Cooking sessions. It's a wonderful opportunity to teach children about the importance of local food, and how to get the best out of it.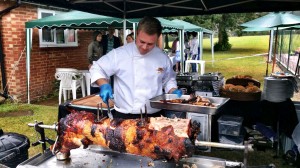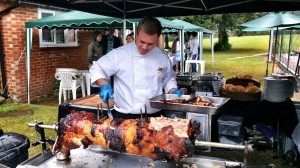 Because the locals are proud of their food heritage, Bebington's a great place to cook for. The novelty of the pig roast marries up perfectly with a love of local produce, which leads to happy customers. And because we buy local, and prepare all our food on site, our customers know what they're getting: freshly prepared and cooked food, not pre-cooked and re-warmed products brought from outside. It doesn't matter if our roasts take place in the beer garden of a pub, or a marquee in a muddy field, our chefs prepare everything on site to make sure everyone has the best time they possibly can. With such a shared ethos of making the best of fresh and local food, no wonder at hog roast Bebington we love to cook for the people of Bebington.