The Best Hog Roasts In Birkenhead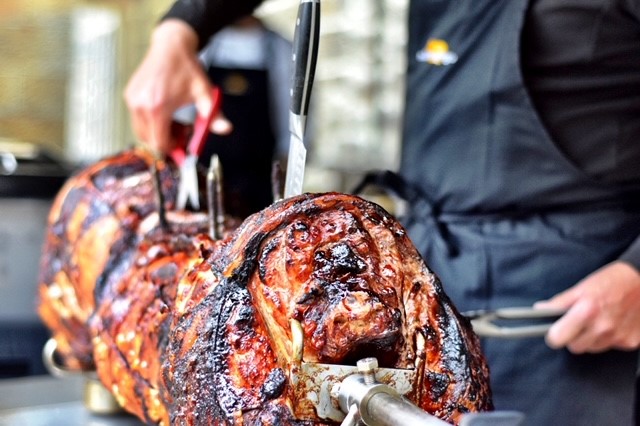 Whether it's a party or a wedding, or even a corporate event, there is only one way to ensure you get the most amazing food for that special occasion and that's by booking hog roast Birkenhead catering team for your event! Our name gives us away, and we live up to it by proudly making deluxe hog roasts for a wide assortment of events. For your event we can make a hog roast with numerous other great dishes and foods to go with it. We can make you a number of large buffets and sit down meals for an event. Canapes, starters, salads and desserts are just some of the lip smacking foods that you can combine with your hog roast Birkenhead or spit roast theme. You wouldn't believe the selection of foods that we have, from a feta skewer canapé, a couscous salad or a summer pudding; there are delightful food selections to be served as a buffet or meal alongside our spit roasts. We're the only hog roasters with the classic cooking skills as good as, often better than, fine dining caterers.
Leaders In Our Field
But if you're anything like our past and present customers you probably have your heart set on one thing: raw, untainted hog roasts for your hog roast Birkenhead event. The hog roasted pig that everybody knows us for is delicious and the words we use to describe it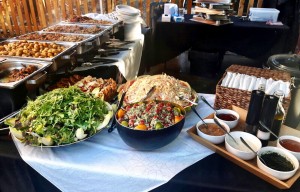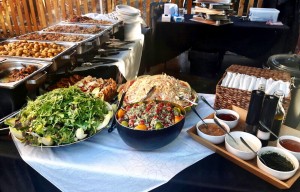 really don't do it any sort of justice. You'll fall head over heels for our hog roasts, just as every other customer – and their guests – has in the past. The reason why the hog roasts we make win so much applause is because we use the most succulent, top of the range produce for a Birkenhead hog roast. Not only is the produce fresh from independent farmers but they're then cooked with our own range of hog roast machines that are health and safety assured – and when we put together such high quality produce and equipment and throw in a professional hog roast Birkenhead chef what's created is pure magic. The end result is an accumulation of exciting, hearty flavours that force a taste bud explosion! The chefs use their carving skills to cut succulent offerings of fantastically textured meat and crispy crackling, combining them together on bread rolls with lavish offerings of stuffing and apple sauce.
The highly regarded pig roast rolls that we make, and like to brag about so often, are a welcome addition at events of any kind. Even though we've catered for many years and for many people, we're still yet to discover an event that hasn't been made better with a mouth watering hog roast. Even from a seasonal perspective our hog roasts have come through with shining colours whether it's a cold winter's day or a sunny summer's afternoon.
Hog roasts are always in high demand because of their capacity to make events, if you're considering booking us for a hog roast it's best advised to contact us as soon as you can.