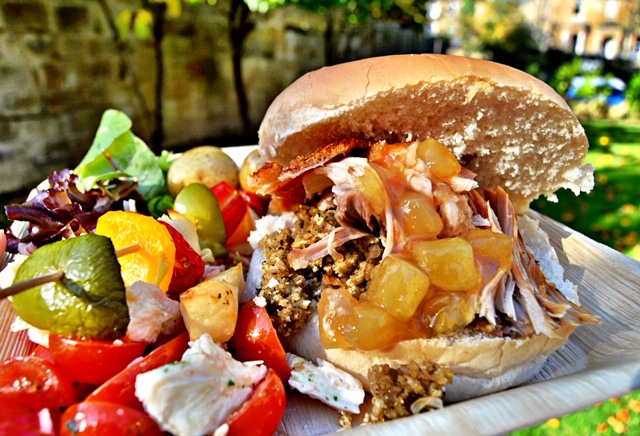 Better dining at your events doesn't have to be expensive, nor does it have to be difficult. With Hog Roast Burton's top end catering your dining can come stylishly served and made with real quality without a need for fuss nor a hefty bill. We are a premium caterer that create affordable and special dining experiences for your events in Burton and throughout Wirral.
Hog Roast Burton brings a transformative roast dining experience for your events all throughout the village. We've designed the perfect roast catering through a mixed blend of traditionality with modern ingenuity and our own Hog Roast Burton stylish trademark. Our very own founder worked early on to create and manufacture his own set of hog roast machines that would allow us to take the authentic spit roast out on the road and cook up this most exquisite of dishes to its proper form wherever we go.
With a rich history of many catered and served weddings, corporate events, birthdays, festivals, social club evenings and so much more Hog Roast Burton has cemented itself as a national favourite. Our richly made hog roast and barbecued foods and meats have impressed many an event, so why not yours too!
Hog Roast Burton Makes Extravagance Easy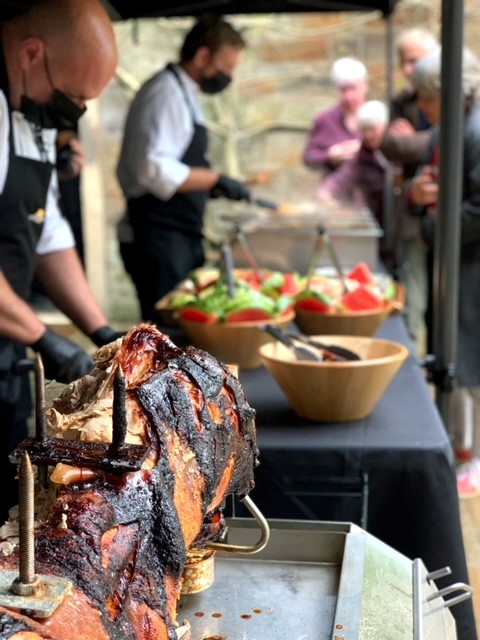 The traditional hog roast is made using a contained slow cook that ensures a nice crispy texturing and juicy flavour all throughout the hog. With our self-made roast machines achieving the perfect hog roast has never been easier and has never tasted better either. Bring the glorious flavour of a perfect hog roast to your event today by either hiring our machines directly or bringing in our team to serve you up a truly special day. We live to serve delicious foods!
That's not all to get excited about with Hog Roast Burton, however. Our menus boast a huge selection of other quality roast and grilled meats along with veggie alternatives, freshly made salads and sides, platters of the finest meats and cheeses, and all manner of creamy, chocolatey, and savoury desserts too. You can build the event you want with our varying service styles and menus, and you can do so at a budget that works to you as well!
So, why wait until tomorrow? Hog Roast Burton is ready and waiting for your call now so get going!