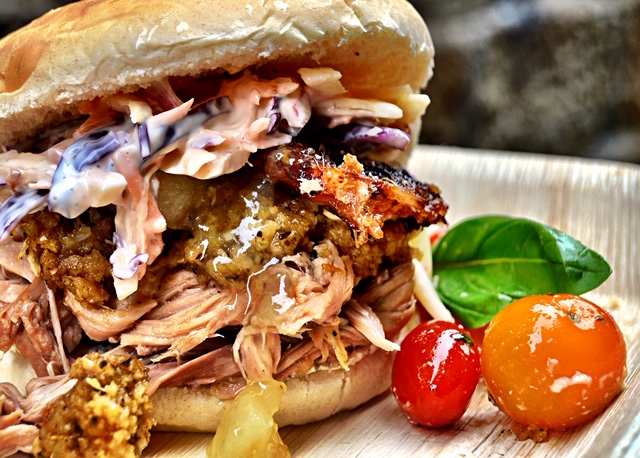 If you are a fan of pork, Hog Roast Childer Thornton's superior slow-roasted meat is an absolute must for any occasion. We are the most experienced and reputable hog roast company in the area, having spent many years perfecting the hog roast cooking method and taking it to a whole new level with our modern menus and state of the art cooking equipment.
We are a completely self-sufficient mobile catering company and we can cater in any indoor venue or outdoor space for both large and small events. Our experienced catering team can adapt quickly to any environment and conjure up freshly made feasts that are guaranteed to please all palettes. All of our ingredients are sourced from the finest locally-produced fare available and regardless of how extensive your chosen menu is, every item on it will be made from scratch on-site.
Menu's Suited For All Events And Celebrations in Childer Thornton
As well as providing the most succulent and tasty pork in the area, here at Hog Roast Childer Thornton we are also incredibly considerate in our approach and strive to provide menus that cater for all tastes and diets. Because slow-roasting is the optimum way of cooking all meats in our opinion, we can also offer you equally tender and delicious sirloin of beef, spring lamb, organic chicken and whole-roasted salmon for example.
If you have vegetarian guests they certainly won't feel left out, because we spent just as much time and energy devising imaginative meat-free dishes for all of our starterss, main courses, side dishes and canapes. You don't have to worry about meeting the needs of guests with particular dietary needs either, as all of our dishes can be adapted to meet individual requirements.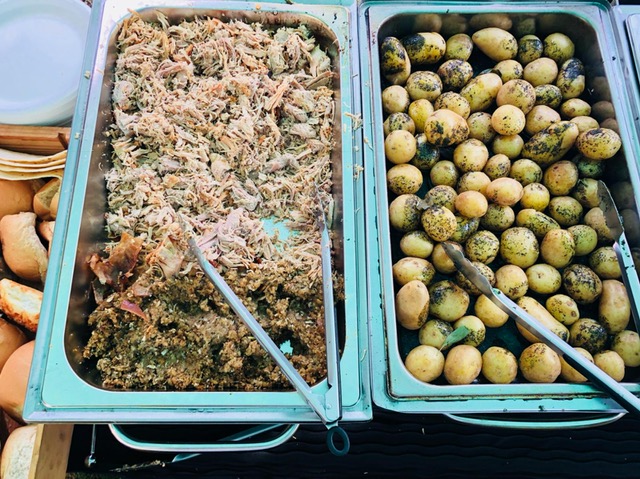 Our style of service is just as bespoke as the food we offer and we will always follow your requirements to the letter. For less formal occasions, one of our varied buffets is an ideal option, as everyone is free to tuck in as and when they please. Alternatively, if you would like your event to have a more formal feel, we will supply our own front of house and waiting staff to greet your guests and provide exemplary service throughout.
If you want delicious fresh food that will delight everyone and tailored service to suit your event perfectly, look no further than Hog Roast Childer Thornton for all of your catering needs.