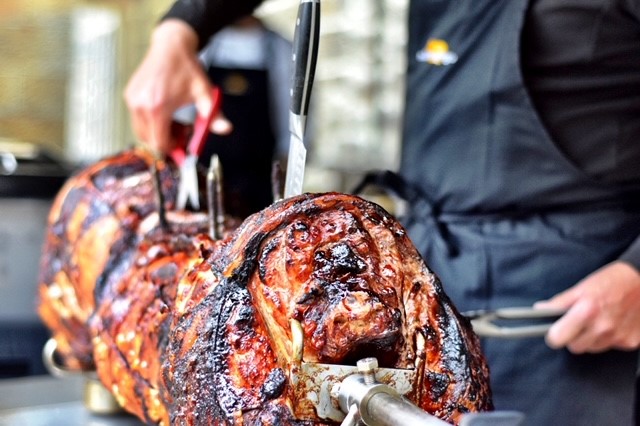 Here at Hog Roast Hooton we have spent the best part of 30 years supplying the best slow-roasted pork in the area and during this time, we have also become a fully flexible mobile catering company who can provide well-rounded and exciting menus for all occasions. If you are planning any event in Hooton no matter how large or small in scale and you want some great freshly prepared food that everyone will love, we will be able to help you.
All of our meat is carefully chosen from the best ethically-reared local produce and all of our skilled chefs are specialists with many years of experience in delivering exceptionally succulent and flavoursome meat at every event we cater for. We take an enormous amount of price in what we do and whether we are catering for 20 people or 300, we always give it our all to ensure everyone is treated to great food and a great atmosphere.
Experienced, Professional Catering Staff To Supply Only The Best Food in Hooton
Not only do we supply the best hog roasts around, we also offer comprehensive catering solutions for all tastes, diets, budgets and occasions. Because slow-roasting is  a fabulous way of cooking any joint of meat, we are able to offer an extensive selection including chicken, beef, lamb, turkey and whole roasted salmon as an equally delicious second option or alternative to our unbeatable pork. All of our alternative meats are sourced with just as much care and prepared with the same attention to detail by Hog Roast Hooton's talented catering team.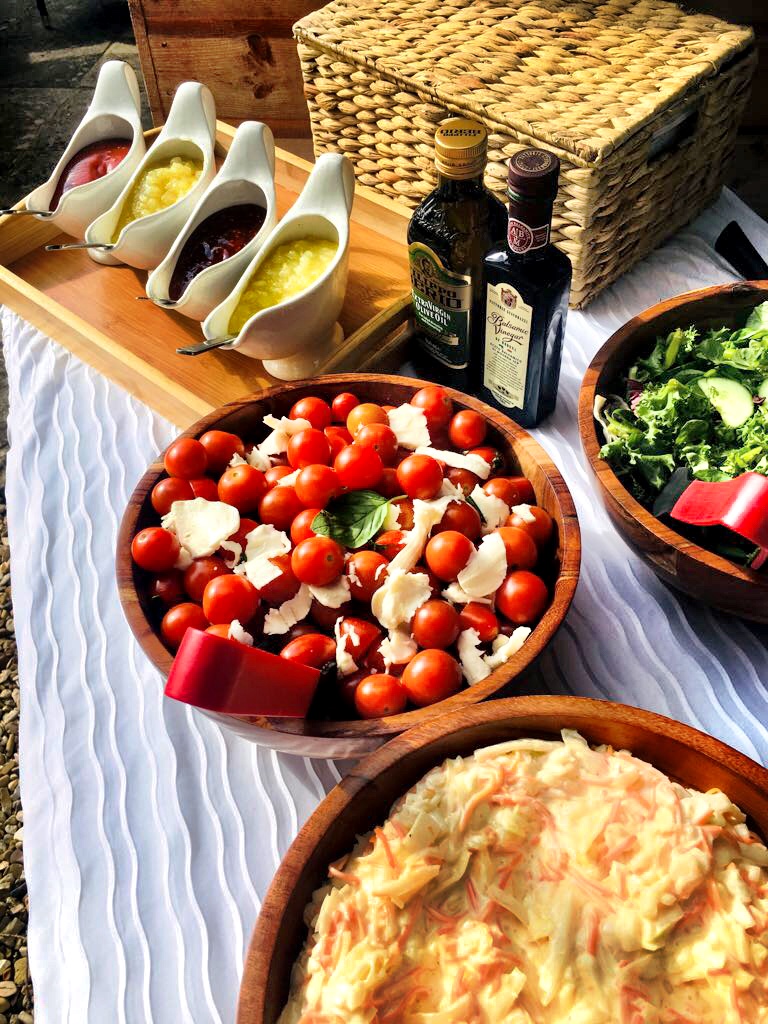 We always prepare every dish on our menus from scratch at your venue and we will arrive several hours before service time to make sure everything is perfect. Whilst our chefs are tending to your choice of meat, our multi-skilled catering assistants will be working hard to freshly prepare all of the other dishes for your buffet or 3 course meal, including starters, sides, vegetarian options, desserts and canapes. Even if you have chosen a complex menu for a large number of guests, we will never cut corners or rely on ready-made dishes.
How we present and serve your food is entirely up to you. We can supply vibrant buffets for everyone to dig in, or more formal sit down meals with full table serve. If you want high quality every step of the way, Hog Roast Hooton are the number one choice.