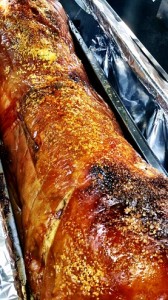 Welcome to our website, our trade and true passion is hog roast Liverpool event cooking, in particular hog roast event catering. We aim to please and have the technical understanding and hog roast tools to pull the trigger on that aim when we cater at every Liverpool hog roast event.
We'll give you any style of catering that you require, starting at the most basic spit roast snack sandwich, to large, glamorous buffets and sit down event meals. Hog roast Liverpool caterings yummy roast pig rolls can be roasted on a spit or roasted on a tray, and while these 2 methods are different what they do have in common is the shared trait of being exceptionally astounding. Whether you decide on a spit roasted pig or a tray roasted pig, the hog roast will take the breath of your guests away, and that's because both types of hog roasts have a strong visual element that's often overlooked in catering.
What we think really makes a caterer that much better than others is how they're able to conduct themselves before plating up the food. What a hog roast in Liverpool really has over the other catering options in the region is that a hog roast is not a private affair; it's a very public and welcoming of attention.
As good as some caterers are – and most aren't – they often have the flaw of doing all of their cooking in a venue kitchen, or somewhere else out of the way. We enjoy catering for you and we especially love to make hog roasts meters away from you and the guests, so that you can get up close and personal with our hog roasts and be entertained by the cooking process, not just the 'finished product', so to speak. We're always quick to tell people, 'You haven't seen catering until you've seen the spectacular display of hog roasting!' You really can get up close and personal with hog roast catering, it's a bit like live theatre and works very well at various occasions because of it.
The Best Hog Roasts In Liverpool
A decent sized pig being cooked in close quarters with a spit roast machine is some sight, but it's not the only sight of our hog roast Liverpool catering. A roast beef, a roast lamb or a spit roasted chicken is as good as any Liverpool hog roast party. If you want to really wow your event guests then giving them a second option to a pig roast will certainly do that, and we have a menu, several of them in fact, with the choice of two roasted meat options. As if a beautiful roast hog wasn't enough by itself, now at your event occasion your guests can have a second choice – and we can even do you a third choice if needed!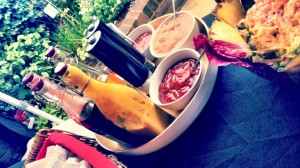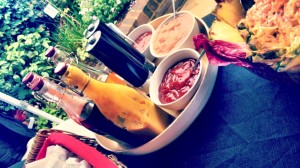 The menus we cook from are unique to us and we create all dishes mentioned with fresh ingredient that's mostly direct from local farms. Each dish is made with specially created, bespoke recipes to give our services a delectable, distinguished great flavour.