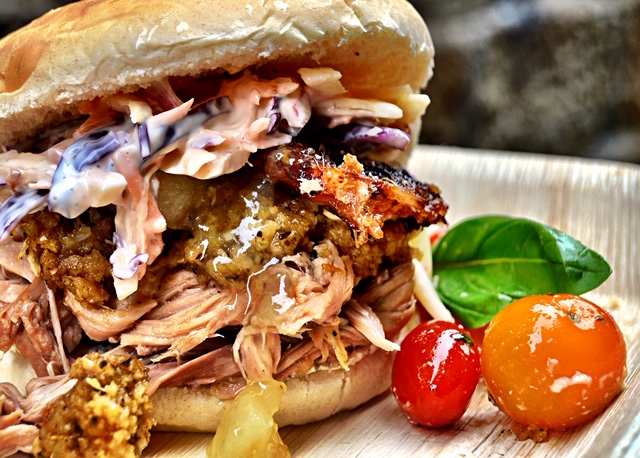 At Hog Roast Overpool we endeavour to bring your event up to a standard that won't soon be forgotten through stylishly made, novel dining. How we do this can be seen in our name: with the hog roast. Dating back centuries, the hog roast has been a mainstay of rich cultural events and celebrations across the globe, but often times it can be hard to get in its full authentic spectacle. With Hog Roast Overpool however our customers are lucky enough to get it in all its glory for their events in Overpool.
Combining the traditional simplistic principles of proper spit roasting with a touch of our own additions in ensuring better versatility, efficiency and ease of use, our own designed mobile hog roasting machines make catered dining easy to achieve, but excellent to pull off! We can cook a whole hog roast fresh at your event, allowing guests to see how the magic is made in all its fiery glory, while also cooking and prepping up all your other dishes for the day at the same time too. We can handle hundreds of roast potatoes while grilling up a dozen plus handmade burgers, chicken skewers, ribs, or other meat roasts. We prep everything fresh on site from top end local ingredients sourced from the best British farms and stocks.
So, treat yourself right by calling Hog Roast Overpool today to provide a food experience that really lives up to the billing of a special event. Bring a unique dining and quality traditions to your next wedding, corporate function, Christmas party, birthday, festival, or other event today!
Event Dining Made For You With Hog Roast Overpool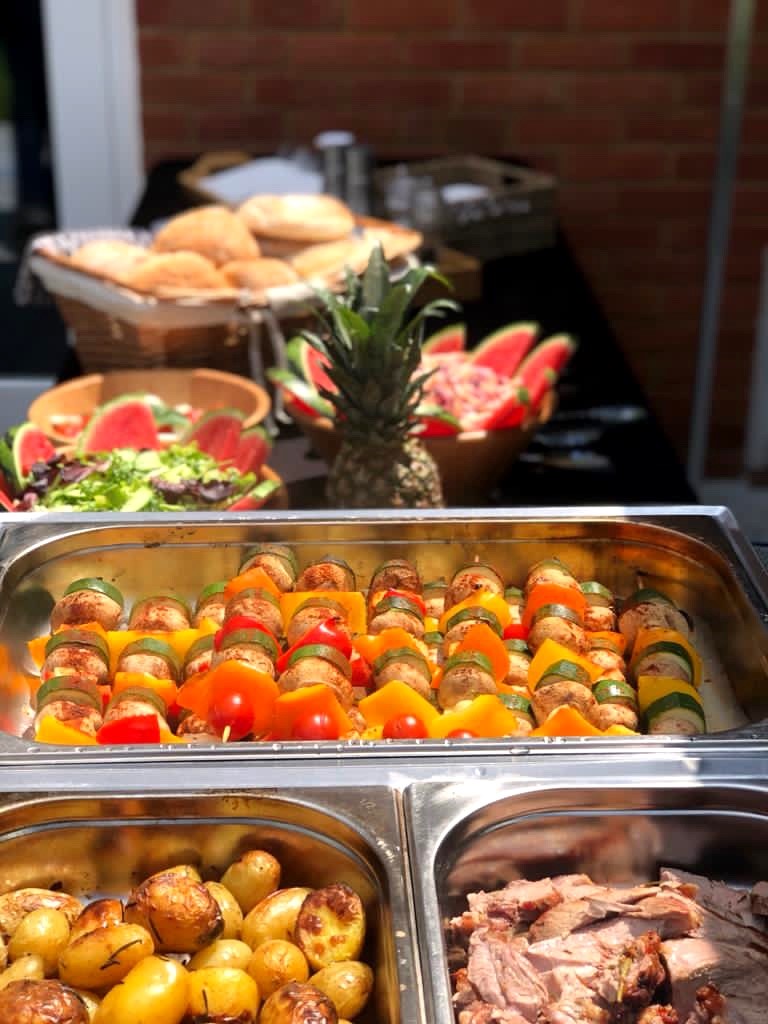 With Hog Roast Overpool you can go as little or as large as you want with your menu and service. We have many menu options to tinker to your event's style and tastes. Fancy the taste of the Mediterranean? Go for our Al Fresco platters then. The smoky tastes of the American South? We've got perfect options for that too. And, of course, never forget our famed hog roast itself – a dish so good we couldn't help but set our name by it!
Whatever you need, however you want it, Hog Roast Overpool will see you right!