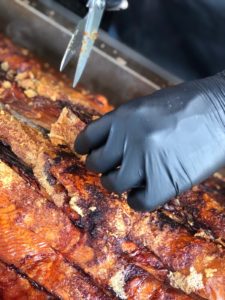 With Hog Roast Parkgate event dining is all about creating a special experience for guests that will delight every one of their senses – not just their taste buds! As a caterer for the best events in Parkgate we believe that event dining should be as it is labelled, an event. To create an event in our dining we have therefore looked to the most exquisite of event dishes for the last 20 years now, and we have no intention of changing from it anytime soon.
The hog roast of our name is a dish primed for events. This most traditional of dishes has been shared around the world for centuries as a mainstay of cultural celebrations and events. When you both see and taste one in its authentic form it becomes easy to see why. While you could achieve something akin to a hog roast with a regular oven, there is no beating the proper spit roast in all of its fiery glory, which with Hog Roast Parkgate you will be getting in all of its authenticity at your event.
We've put together a proper hog roast that brings together the traditional style of spit roast cooking with a bit of our own added modern touch. You can enjoy this most brilliant of dining experiences at your events in Parkgate and Wirral, and you can do so without even having to break the bank!
Premium Dining With Hog Roast Parkgate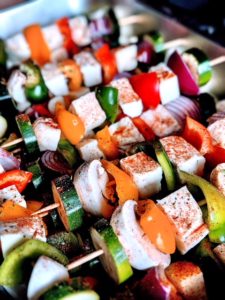 At Hog Roast Parkgate we are happy to cater to any type or size of event and budget, so be sure to give us a call now to bring our famous taste to your weddings, corporate events, private parties and more!  For every kind of event comes every kind of menu and service. While we love the hog roast we know that tastes differ, and so we have a selection of menus complete with all manner of grilled, roasted, and freshly prepared meats, veggie alternatives, sides, salads, desserts and more! You can also choose to dine with a variety of service styles too, allowing you to dine indoor or out, formally or with more of light, casual approach, or go all out with our buffet feast!
It's easy to bring the best of catered dining to your next event in Wirral and Parkgate. Just call Hog Roast Parkgate today!