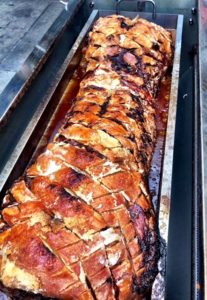 The Hog Roast South Wirral team are the local leading experts in hog roast cooking, and we can deliver versatile catering solutions for any event in any location across the South Wirral area. You will not taste more tender or tasty pork anywhere in South Wirral because the quality of our ethically-reared meat and expertise in preparing it is second to none.
Whether you are planning a coastal celebration or a more intimate indoor gathering, we are able to deliver exceptional results in any setting for any number of people. One day we could be catering for several hundred people at a local food festival, another day we could be preparing an elegant 3 course meal for a wedding reception, but whatever event we are providing the food for, the quality of our food and service always remains consistently high.
Great Food Suited For All Tastes And Dietary Requirements in South Wirral
Our exciting modern menus are designed to cater for all tastes, diets and occasions. You don't even have to be a massive fan of pork to enjoy our food, because our inclusive menus also offer a range of different slow-roasted meats and an abundance of tasty meat and dairy-free dishes. All of our buffet and 3 course menus have plenty of options to keep everyone happy, ensuring everyone can enjoy a special meal together regardless of individual tastes and dietary requirements.
Every item on our menus is made from scratch at your venue on the day using carefully selected locally-sourced ingredients. We are always incredibly discerning about where our ingredients come from and we never compromise on quality.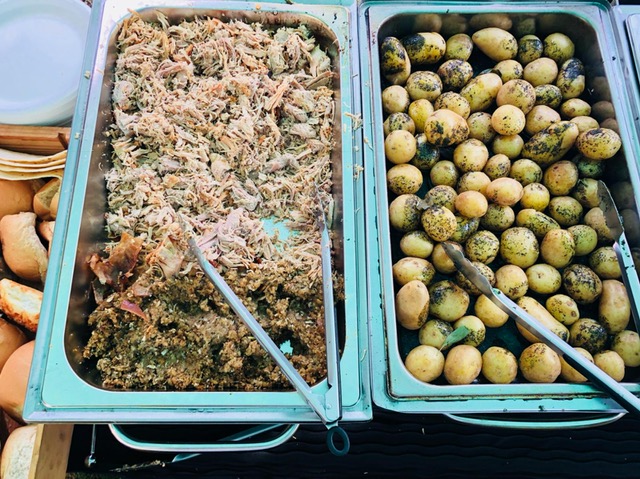 For extra special occasions we can even provide tempting platters of our own handmade canapes along with our own friendly and efficient front of house and waiting staff to meet, greet and seat your guests and provide table service throughout your 3 course meal. Of course, for more informal occasions, you and your guests can indulge in one of our hearty buffets and help yourselves from our serving table.
For high quality and fully flexible catering solutions for any event in South Wirral, the Hog Roast South Wirral team have the ability to treat you and your guests to a bespoke and memorable dining experience.