The Best Hog Roasts In Thingwall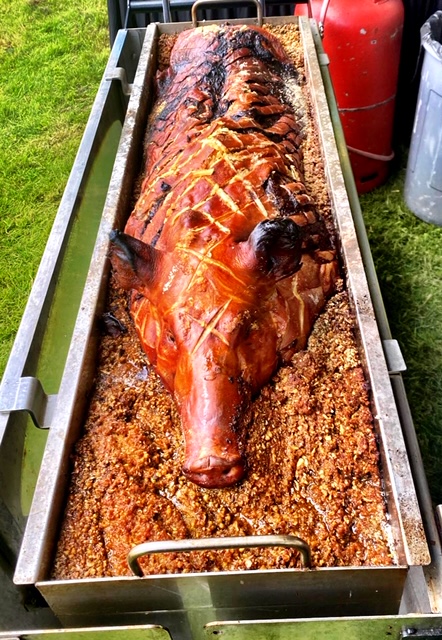 Are you looking for a catering option with a twist? Perhaps you want a spread of food to 'wow' your guests – for all of the right reasons? If so, Hog Roast Thingwall can deliver on all counts. Our extensive experience in the catering industry means that we've got the recipe for a perfect blend of exceptional customer service, deliciously roasted hogs and an all-round catering package like no other.
Our services are varied and all encompassing allowing us to take care of your every catering need, regardless of what they may be. So, whether you're planning an intimate anniversary celebration with 20 of your family and friends or a corporate function with 200 of your colleagues, we've got it covered.
Freshly Sourced Produce Cooked On Site
For the tastiest, most succulent hog roast Thingwall has to offer, contact the Spitting Pig team today. What sets us apart from other catering companies is the relationship that we have with food. Our dedication to sourcing the freshest locally sourced produce from high quality suppliers never gets compromised – irrespective of our affordable rates.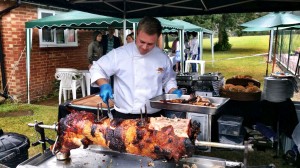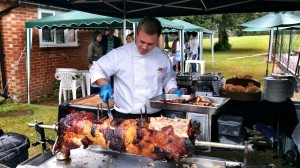 We'll supply as little or as much as you need for your hog roast feast, from just the machine to the whole package including the hog, an expert chef, waiting staff, the cutlery and some plates too. Our menus are totally customisable so if you'd like to give your guests some chicken or beef instead of pork, that's no problem. We can also cater to all dietary requirements so that all of your guests will leave 100% satisfied.
Hog Roast Machine Hire In Thingwall
If you'd like to get creative in the kitchen and be the master of your very own hog roast feast, we offer hog roast machine hire enabling you to do just that. Our hire rates are extremely affordable and you have the option of renting the machine by itself or going all out and getting the full package that contains the hog, the machine, the gas and some roasting secrets that you won't hear anywhere else. If you wish, we'll set the machine up for you and even do the clean up after your event is over.