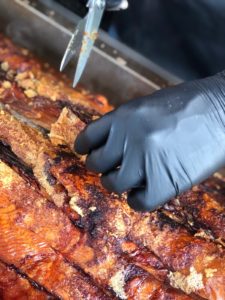 Thurstaston is a scenic spot on the Wirral Peninsula and a popular stopping point for walkers and cyclists as they advance down the Wirral Way. It is certainly worth stopping here to admire the view over the Dee estuary towards the Welsh Hills, as well as enjoying Thurstaston's pleasant beach and open green spaces that are teeming with local wildlife.
Whatever your favourite spot is in Thurstaston, the Hog Roast Thurstaston team can give you the freedom to host your special occasion in the location of your choice and enjoy some fantastic, locally-sourced food freshly prepared and served to you and your guests whilst you admire your favourite view.
Great Food For All Occasions with Hog Roast Thurstaston
Hog Roast Thurstaston are the perfect choice to cater for any scenic, outdoor event in the area, not only because we have the versality to cook in any location, but also because we can provide the finest hog roasts in the area, and a delightful array of menu choices that will please all of your guests regardless of their tastes and dietary needs.
The unrivalled quality of our hog roasts is due to a combination of factors. We select the finest ethically-reared pork available in the area, which is then prepared and cooked with skill and precision by our talented chefs utilising our incredibly modern and efficient hog roasting machines, which produces perfect results every time.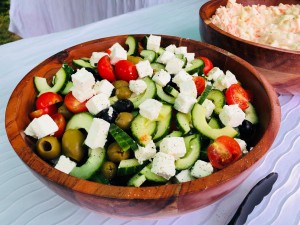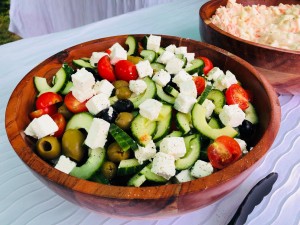 As good as our hog roasts are, we realise that in order to be a truly versatile catering company capable of providing food for any type of event in Thurstaston, we need to offer our diners a much wider range of options. This is why we also provide alternative meats, including organic chicken and melt in the mouth sirloin of beef, all prepared using the same slow-roasting method with equally successful results. In addition to this we have an extensive range of meat-free dishes to choose from, plus starters, desserts and canapes.
We invest just as much time and effort into the preparation of all of our other ingredients and we are just as discerning about sourcing them from local producers. Here at Hog Roast Thustaston, we are proud of our ability to offer such well-rounded and varied menus, which we can freshly prepare at any venue in the area.