The Best Hog Roasts In Prenton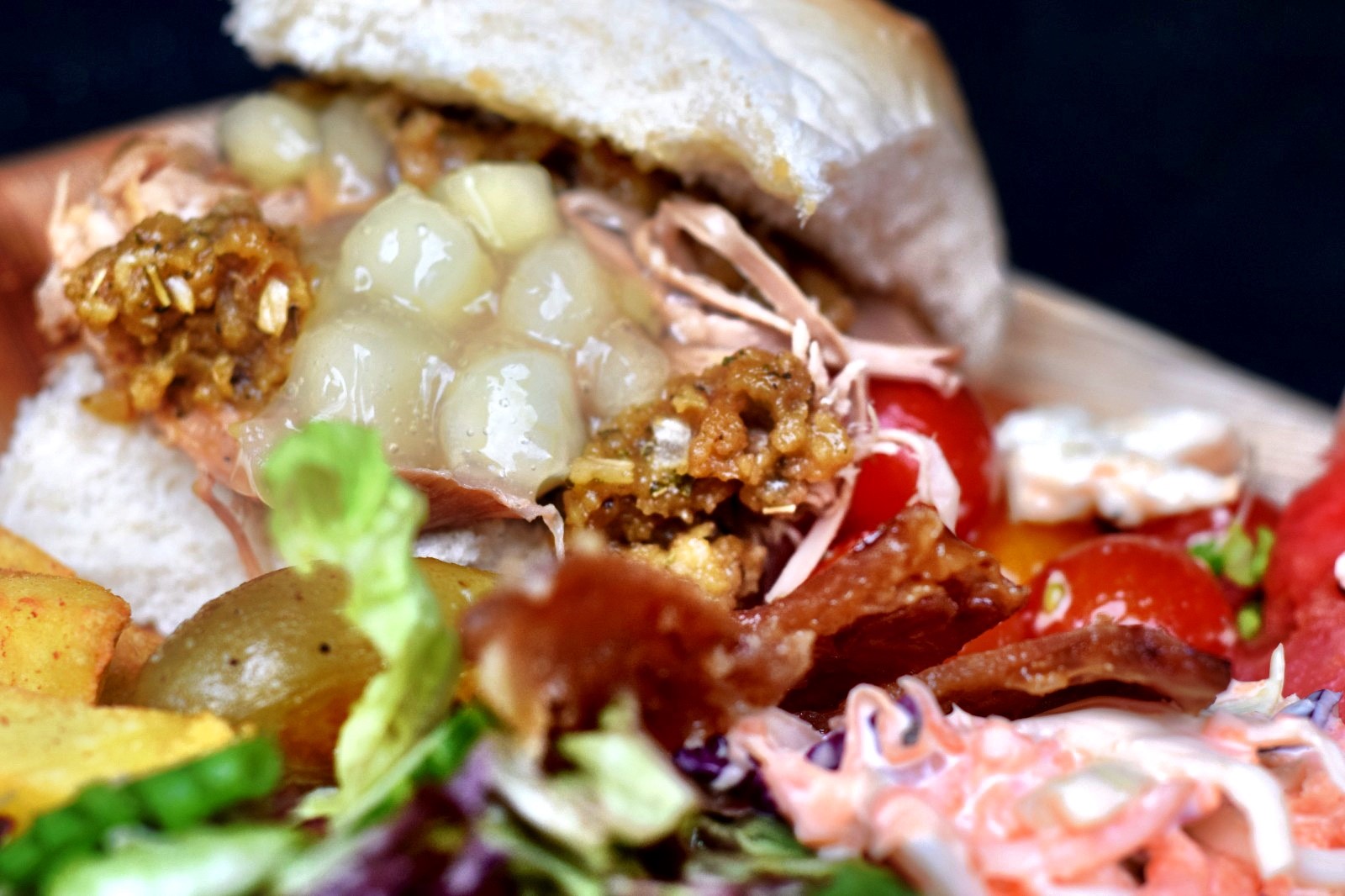 Are you looking for a catering company with a difference? If so, you may want to consider a special centrepiece hog roast from Wirral's premier catering company – the Spitting Pig. Whether you're planning an informal get-together, a wedding celebration, a corporate event or well, any kind of special occasion at all, we've got the skills, the expertise and the passion to cook up a tasty and succulent feast for you and your guests.
Delicious, Freshly Cooked Food For Everyone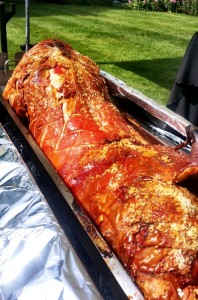 Although we do have a reputation as the best hog roast company in Prenton, our expertise isn't limited to cooking up succulent and juicy hog roasts. We can roast just about any meat, plus we offer a variety of menus to suit all tastes and budgets, with a vast array of foods to choose from. We source all our produce locally, so you can be sure of the freshest ingredients around. Juicy and tender meats, crisp and fresh vegetables and salads and, of course, some deliciously sinful desserts. Whether you prefer traditional British food, or you want something a little more exotic, you'll find exactly what you're looking for here at the Spitting Pig in Prenton.
Of course, our professional and expertly trained staff will be on hand to ensure that the catering goes without a hitch. They'll prepare and cook everything on site, serve it up to your guests, and clear away all the rubbish afterwards.
Hog Roast Machine Hire In Prenton
While we're well aware of how delicious our hog roasts are, we're not the kind of company to keep our secrets to ourselves. So, if you fancy a DIY hog roast, we've got hog roast machines to hire in Prenton, so you can have a go yourself. We'll deliver your machine, help set it up, give you all the tips and instructions you need, then take it away and clean it afterwards. Gas is provided and we can even provide one of our juicy hogs too. A great cost effect option for a delicious hog roast Prenton residents have come to look forward to. Call us today for more info.