They say that eighty percent of business is done on the golf course, and that was true in some sense for the team at Hog Roast Birkenhead this week, when they were asked to cater for the grand re-opening of a local course and driving range. Under a new name and new management, the course had advertised on Facebook that they would be offering a fifty percent discount for children, and parties of two or more on the opening weekend, but the owner Michael wanted a finishing touch.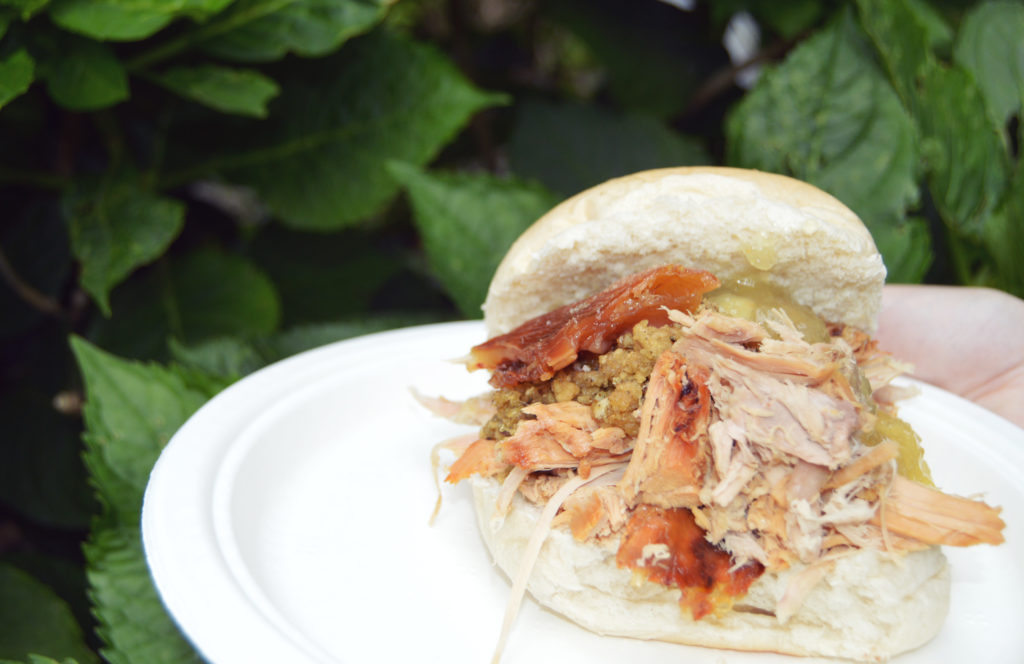 He hired the team at Hog Roast Birkenhead to set up outside and serve their famous Pigs in Buns to anyone who'd paid to use the course or the driving range, which would be proven by a token. It was an early start for the chef and catering assistant, who were up before the sun had risen, in order to start the preparations for the event. If they were to make the ten o'clock serve time, they had to start cooking at four o'clock in the morning! All in a day's work for professionals such as ours.
When the doors opened, guests quickly began to arrive, eager to try the new facilities. The smell of our Hog roasting raised many eyebrows and we had many people coming up to ask us about our food and our services. And of course we were busy serving Pigs in Buns. Some ate to build up the energy to play, others ate to replenish it after they were finished, but all the guests were delighted with how the Hog was so fresh and tasty. The advert online had obviously worked and Michael was delighted with how many guests were walking through the doors, and they kept on coming all day.
After the day had drawn to a close, and the chef had been allowed ten minutes on the driving range, it was time for the team at Hog Roast Birkenhead to tidy away their mess discreetly and dispose of any waste off site. Michael thanked them for their help in making the opening weekend a success!