Regardless of the type of event or party that you need catering, Hog Roast Hoylake can wow your guests no end with delicious food served by dedicated professionals. You may be thinking of one of our amazing hog roasts to be served to you and your guests, which we can do with ease, as we've spent years perfecting them and we use fresh, high-quality meat that we source from trusted suppliers. We prepare it from scratch at your venue and then cook for hours on end until we get a salty, crispy outer and tender, moist morsels of pork inside. We can serve a traditional hog roast as pigs in buns, where we cram bits of meat and crackling inside fresh bread rolls and top with your own recipe apple sauce and sage and onion stuffing, or we can serve the ingredients on plates, and pour our homemade onion gravy over the lovely food instead. However you fancy your hog roast, we can make it a reality.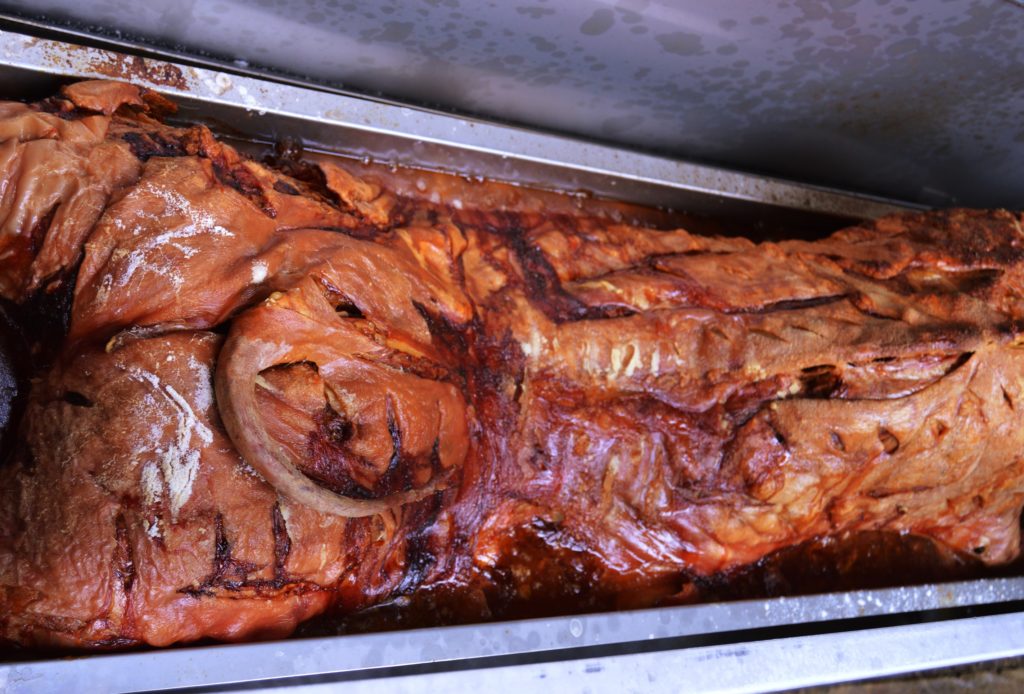 Nevertheless, if you fancy different food instead, we offer a multitude of options that may surprise you. We can also cook spit-roasted animals and birds, or we can barbecue ribs, sausages and burgers instead. Our Southern Slow Roast Menu features three seriously tasty marinated types of meat and four yummy sides and even a vegetarian option if needed. Plus if you have other kinds of dietary needs, like vegan or gluten-free, we can accommodate those too with any of our menus – just let us know your needs in advance.
Hog Roast
Hoylake recently catered Jimmy's 50th birthday party, where one of our hog roasts was just the ticket for this bus driver. He asked us to provide our scrumptious pigs in buns for his forty guests, as well as a veggie option for two. Vegetarians love our grilled veggie skewers, with halloumi and fresh vegetables that are served with pitta bread and a Tzatziki dip, so Jimmy thought that would be ideal.  
On the day of the birthday celebration, Hog Roast
Hoylake cooked up a storm at Jimmy's home, in the back garden, and both carnivores and vegetarians alike gobbled up our food and by the end of service, the plates were just about licked clean.