It's nearing Christmas and that means that here at Hog Roast Upton, we're offering our annual festive menu! This mouthwatering two-course feast gives you and your guests so much food with your main that you might struggle to devour our traditional mince pies and brandy cream afterwards – but we're sure you'll try to fit them in.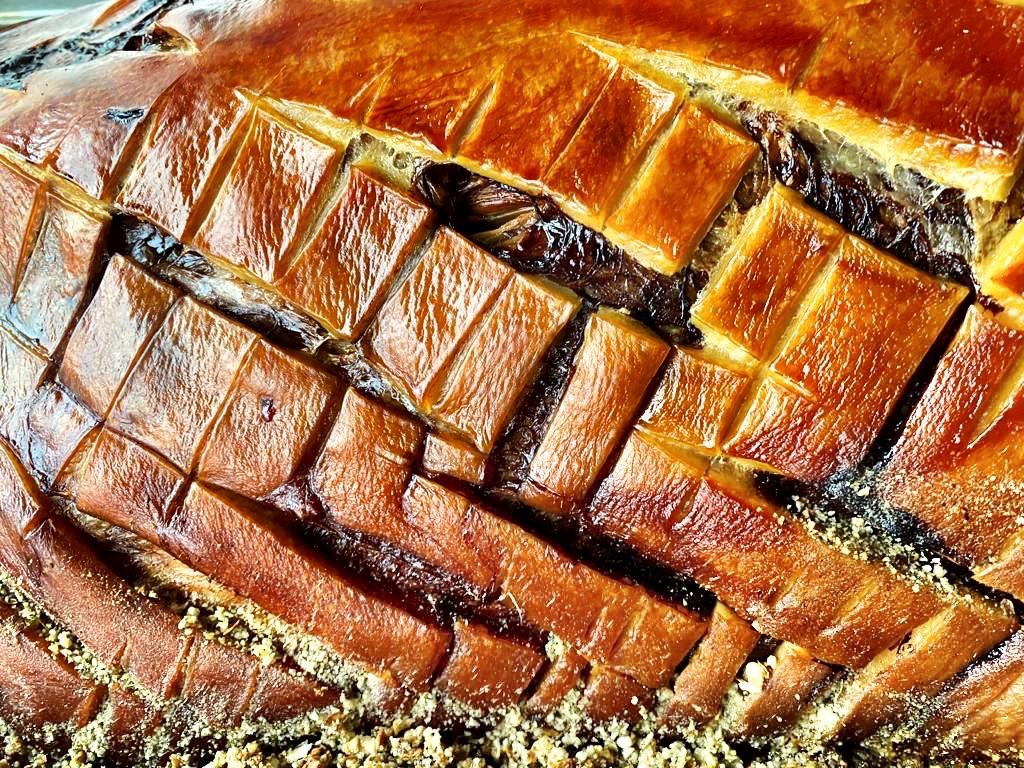 With this menu, you choose your main from either flame-roasted whole turkeys or a free-range slow-roasted hog, and there's even a vegetarian main included if you need – grilled halloumi and vegetable wraps – which can easily be made vegan if you prefer. If you select the turkey main, you'll get to enjoy our homemade sage and onion stuffing and fresh cranberry sauce, while the hog is accompanied by crispy crackling, apple sauce and stuffing. Either way, the seven sides we also serve will satisfy everyone invited to your Christmas party or event, including garlic and rosemary roasties, cauliflower cheese, pigs in blankets and a medley of seasonal veg, all smothered in our own gravy.
You may prefer a non-festive menu instead, like our famous Hog Roast Upton pigs in buns, a different hog or spit roast meal, or one of our standalone menus, like our Loaded Fries or Southern Slow Roast. We can also help you to devise a multi-course menu if needed, including various starters, sides and desserts, and we can even provide a selection of our handmade canapés. Plus in addition to offering options for vegans and vegetarians, we can also make sure that any guests on other special diets are well catered for too; simply let us know your needs when you book and Bob's your uncle.
Hog Roast Upton catered with our festive menu on Friday for a lunchtime corporate event, where we made a feast for everyone invited, both carnivores and vegetarians. With hog roast and veggie wrap mains, as well as the mountain of sides, trimmings, fresh bread rolls and condiments, we satisfied all of the guests, and then when it came to dessert, many people at first declined but then couldn't help themselves and treated themselves to our scrumptious mince pies.