It was once again back to Frankby. The drive took us across country down the narrow lanes, thus avoiding any motorways for a change. Within the grounds of Frankby is a big house known as 'Hillbark'. Hillbark was built between 1928 and 1931 by Sir Ernest Royden. The house was built near heathland and woodland of which contained historic buildings. The house slowly moved brick by brick to its current position in Frankby. The house contains a fireplace once belonging to Sir Walter Raleigh. This is somewhere we used to take the kids to, and now it is nearly the same duty is befalling us as grandparents, what fun!
We finally rea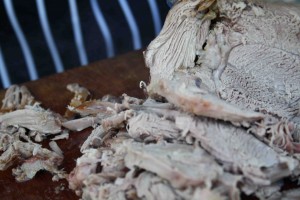 ched Frankby on a long travel through narrow country roads and over hill tops. Hog roast Frankby set up and were entertained by recruits working through an assault course. I guess an excellent way to build up an appetite for a hog roast. We were yet to see. We later found out that it was a family fun day and so the smaller guests were not participants, thankfully.
All seemed to be straight forward with lots of fun for the kids. We even got to try some of the kids party cakes at the end. Something rather different since they contained a multitude of weird colours and flavours.
And onwards……
All this was the halfway point of the day . It was then a speedy (but safe) journey back to base where we Hog roast Frankby had to unload and load back up for a further trip. The next day we had an early start with a serve time of 11.00 am.
After Frankby we arrived back at 8.30, quickly unloaded and carefully loaded. It was then a bite to eat and a straight forward journey up the motorway. It all sounds pretty straight forward until you hit the motorway and it is closed. It was at that point that we glad to be well ahead, although with a couple of hours travelling to accomplish. The detour was not too bad, just frustrating with diversions and further along the route there were speed restrictions. We eventually arrived at the hotel at 12.30, only to be asked if I had already checked in. I looked puzzled, and was tired and frustrated . After a short delay two rooms were found.
As always with an early start I was struggling to sleep. Finally I got up at 4.00 am and was amazingly alert and ready to go. We arrived on site at just before 5 and set up once we had met the site manager. All seemed pretty straight forward for Hog roast Frankby. Once everything was on we tucked into a well earned breakfast. As always we always check the serve time and fortunately nothing had changed. The plan was to allow an hour for each service and that they would roll on from one to the other. We had set up two stations with a simple flow to ensure a slick operation. There was lots of checking and ensuring that we were all ready. At 11.15 there was a queue and to the amazement of the organisation crew, and partially myself, we had served everyone from the first team in 20 minutes. That made life easier to know Hog roast Frankby were on form and that the second sitting would be as equally fast. It was, and we were all cleaned up and in the van about an hour after the last person was served.
There was a wonderful buzz to know that we had ticked all the boxes and that we could gently drive back home and treat ourselves to an ice cream on the way.
A good day again.