On your wedding anniversary, it up to you to decide how you choose to celebrate. Some couples choose to do nothing beyond exchanging cards, while others enjoy family celebrations and delicious meals. There is no right or wrong way to celebrate your wedding anniversary and it is an entirely personal decision! At Hog Roast Caldy, we have many different catering packages, with one that is perfectly suited to any form of celebration you may wish to host.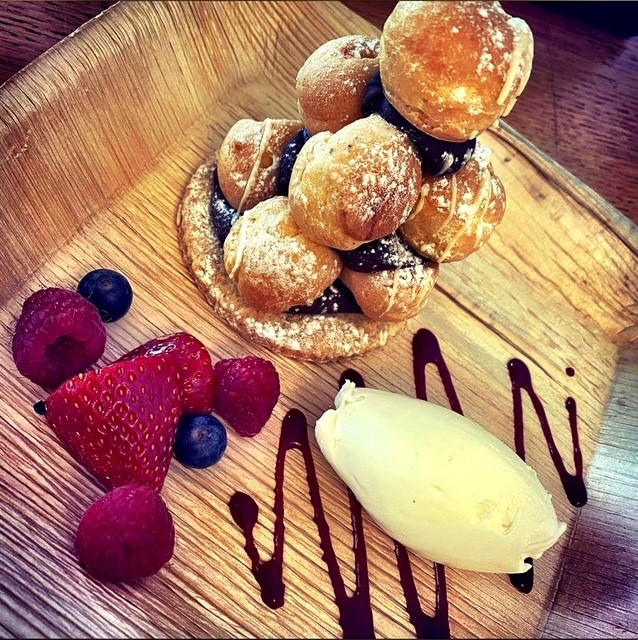 After being married for ten wonderful years, Alice and Matt wanted to host a dinner for their close family, including their children and parents. For previous anniversaries the couple had been happy with a quiet celebration, usually choosing to go out for dinner or drinks. For their tenth anniversary, they decided to do something much different! Hog Roast Caldy was hired to provide some delicious sit-down catering, featuring a three-course meal and drinks service. We knew that this was going to be an incredible night for the couple and their guests!
Rather than hiring out a venue, the dinner was taking place at the couples' home, which instantly created a much cosier and personal environment. On the day of the event, our catering team arrived well in advance to prepare and cook the chosen dishes. Hog Roast Caldy cook every dish from high-quality ingredients on the day of your event, to ensure freshness with every mouthful!
The dinner began with a starter, with the guests choosing between our soup of the day or fresh salmon. This was followed by a delicious slow-roasted pig for the main course, accompanied by a variety of sides and salad options. For the dessert, we served profiteroles and fresh fruit salad, which were both presented superbly. To end the night, we finished by serving fresh tea, coffee and refreshing mints.
As well as formal dining Hog Roast Caldy can also provide alfresco and buffet catering. Each of our catering packages is completely customisable to ensure you get your perfect menu. To book your catering today, simply let us know your party size, date, and location and we can reserve your event.