From piles of our delectable pigs in buns or a simple albeit tasty barbecue to a lavish menu featuring handmade canapés and several courses and additional dishes, we have something for everyone here at Hog Roast Pensby. Whether you're planning a formal function or a casual gathering, and whether you're inviting hundreds of guests or just a handful, one of our various menus may be the perfect choice for you, but they can also be tailored to suit your wants and needs if required instead. We offer a great degree of flexibility to our customers, so you can mix and match items between menus and we can also provide alternative mains so that any guests with dietary requirements get to enjoy our delicious food too.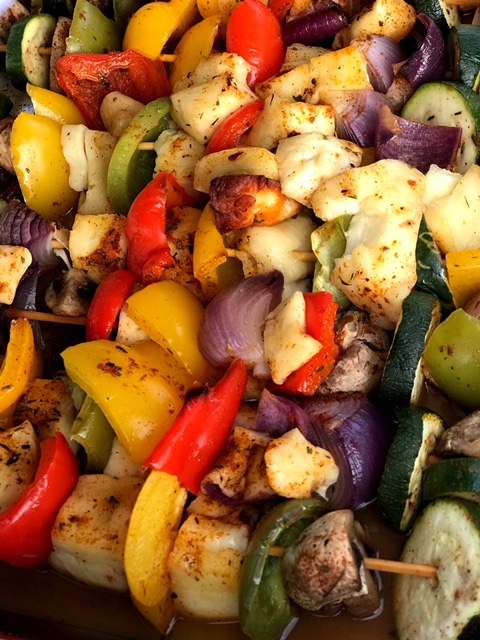 You may be inviting vegetarians, vegans or those on a plant-based diet, which is increasingly popular right now, and our expert chefs can whip up a flavourful main like stuffed peppers or mushrooms, quiche, mac and cheese or veggie skewers on the day, depending on the diet. Plus gluten-free guests who fancy our pigs in buns don't need to be disappointed, as with Hog Roast Pensby, they can still be devoured, just with gluten-free bread rolls or wraps that we can provide, as all the other ingredients are already suitable. Whatever your needs and whatever you have in mind to treat your guests, we can easily fulfil them; just let us know in advance when you're booking our services, and we'll do the rest.
When Karl contacted Hog Roast Pensby a while back, about us catering his music event with over a hundred guests invited, he knew that our gorgeous pigs in buns would be the main feature, but he also wanted to ensure that other diets would be covered too, so he asked us about our vegetarian and vegan options and he decided on our veggie skewers, with grilled halloumi and a rainbow of veg served in pitta with a Tzatziki dip for the vegetarians, and a modified version for the vegans.
On the day of the event, our team cooked up a feast for all the senses, and by the end of service, the large hog had been completely stripped clean and so had all the skewers.