Hog Roast Greasby has decided with the current situation to develop an alternative way of customers receiving their fantastic service and delicious food: delivery. This allows YOU to enjoy luxurious food in the comfort of your home. Takeaway service is of course still operating in the lockdown and legally allowed with Hog Roast Greasby taking all the safety precautions.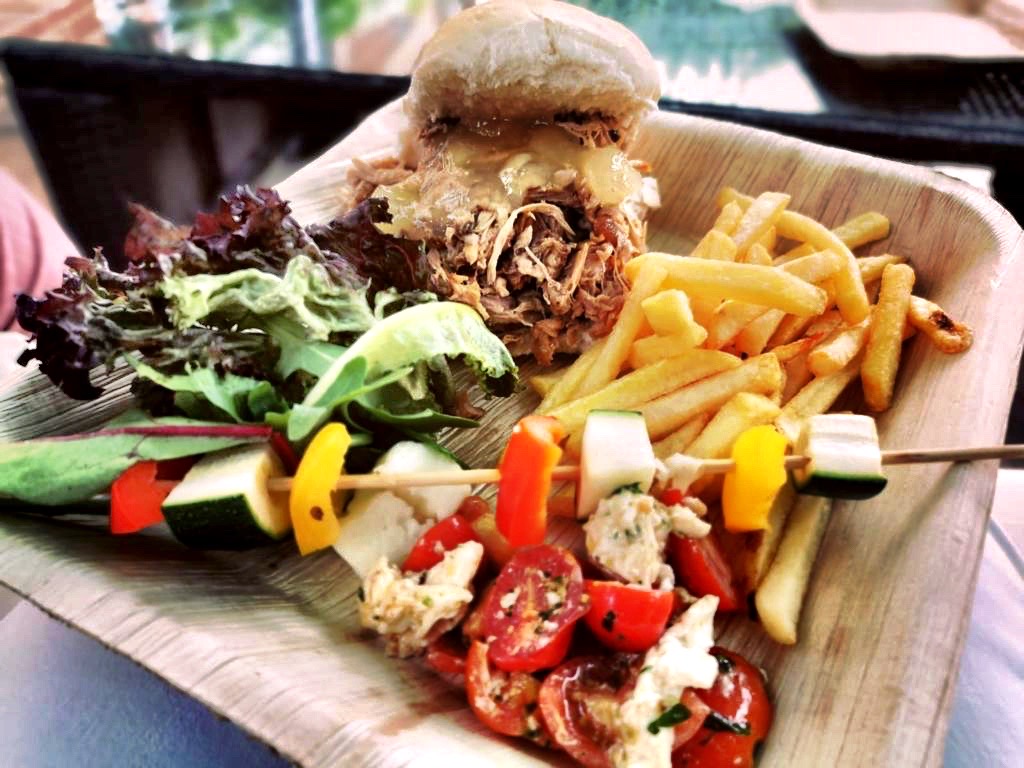 Now, gourmet is defined as excellent quality or specialty food, requiring elaborate and skilled preparation. This definition reflects Hog Roast Greasby's set up as their food especially is gourmet, brought to you by expert chefs who helped to hand-craft the range of menu's.
Depending on what menu you would like, all the food and prep will be completed at Hog Roast Greasby's depot and then delivered to you hot at the required time so that you can consume the tasty food straight away.
For example, if you select Hog Roast Greasby's menu 3, you will receive some items hot and some cold. The Hog Roast that is slowly roasted between 8-12 hours will be delivered hot as tender and juicy pulled pork, crispy crackling and flavoursome sage and onion stuffing. All in separate containers to avoid any cross contamination. The herbed new potatoes will also be delivered hot in a blanket of butter, these will just melt in the mouth. The three salads you choose, will be delivered cold. Typically, these salads are tomato and mozzarella, green salad and homemade coleslaw. The tomato and mozzarella consist of sweet cherry and plum tomatoes, some kept whole and others cut up for texture. Fresh basil leaves and buffalo mozzarella are hand torn and mixed in creating layers. Finally, a drizzle of virgin olive oil and a sprinkle of salt finishes it off. The green salad is a medley of super fresh lettuces, cucumber, celery, and spring onions. The homemade coleslaw always goes down a treat, Hog Roast Greasby likes to add a squeeze of fresh lemon juice and some lemon zest to the mix to make it extra flavourful and give it a punch. Hog Roast Greasby has the equipment to ensure that this gourmet meal will be delivered to you, perfectly cooked and beautifully presented with a selection of bread rolls and sauces.
Gourmet delivery can be completed as part of a family treat, celebration or corporate lunch, just get in touch and we will make it happen.