Street food has become extremely popular in society over the last few years so to keep with the times, Hog Roast Bidston has decided to add a street food option to their menu! Street food is defined as food that is prepped and cooked in a public location for the immediate consumption of customers. Thats exactly the intention of Hog Roast Bidston's loaded fries.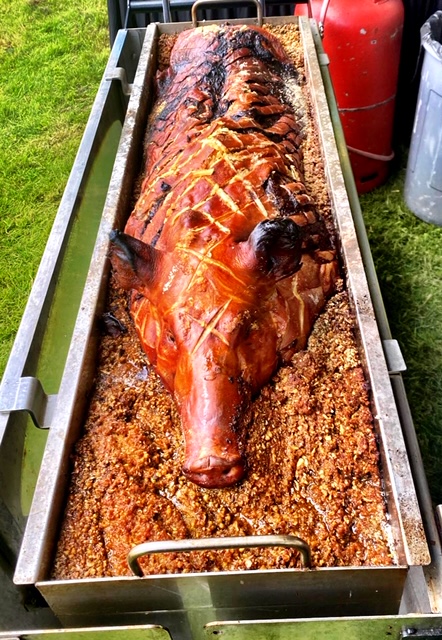 Loaded fries. The title gives away exactly what the food will be. Crispy on the outside and fluffy and soft on the inside fries, fried twice on site 'loaded' with tasty food. You will get a choice of two tender, melt-in-the-mouth pulled meats; BBQ pulled pork or BBQ pulled beef. Both of these meats will be marinated for 8 hours before being slowly roasted for 24 hours. By this point, the meat just falls apart it is that tender! Either choice is completely delicious!
The meat is then accompanied with gooey melted cheese to make it that much tastier, as well as the option of sour cream, sweet tomato salsa and homemade fresh guacamole. Those who enjoy heat, the option of jalapeños is also available. Vegetarians can enjoy cheesy fries with the toppings. 
The loaded fries will be served in rustic wooden take-away boxes with wooden cutlery. These are completely eco-friendly by being 100% biodegradable. 
Whereas most of our equipment for other menus are self-sufficient, Hog Roast Bidston will require the access to a 13amp plug socket from the venue.
This Hog Roast Bidston menu would be the perfect wedding reception treat,  a winter celebration around a bonfire to warm you up treat, or just a delicious treat in general for any celebration. It is also something different for you and your guests to enjoy! 
Book now!