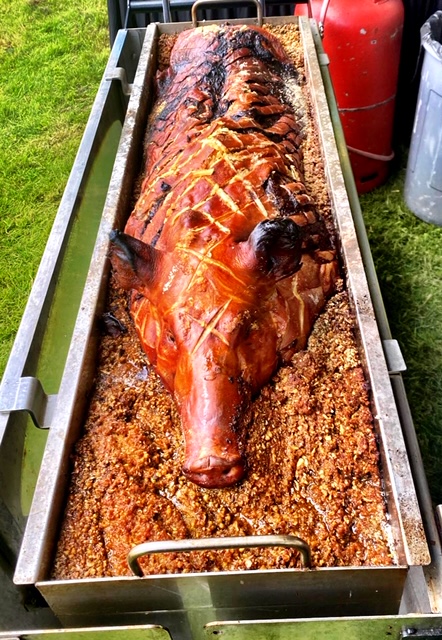 Just when we thought summer was over the sunshine gives us one last blast to go out on last week with a scorching heatwave. We won't complain too much however! Whatever keeps the summer barbecue feeling going is all good by us here at Hog Roast Ford. Fortunately for us and you our chefs are used to a bit of heat behind the grill, so this warmer weather wasn't much change for them at least! Plus our events and foods always work best when in the sunny outdoors.
For your September heatwave hit Hog Roast Ford where on hand to bring our famous roast delicacies and summer barbecue hits to the table. We helped you cool off with fresh beverages under the cooling shade of our pitched-up gazebo tents, and fine, vibrant feasts of juicy salads, sides and more! There is little else better for a hot day than a barbecue with friends and family, and thankfully many of you felt the same as you rushed to bring Hog Roast Ford to impromptu gatherings. We were also lucky to have a couple of weddings and private parties already set up in this heatwave week too which allowed those events to be even better than previously hoped for. With some quick cunning Hog Roast Ford was able to move the party and the foods outdoors where possible to make the most of the brighter weather.
It is perhaps a shame now to be saying goodbye to those sunny days as the drear and grey of the rainier Autumn weather looks to be beginning to creep in once again, but that won't get us down here at Hog Roast Ford. We've still got plenty of events to look forward to with you! And at the very least this last heatwave was one last exceptional surprise for us all to enjoy (and after a few redder faces and arms this past weekend perhaps it is time enough to let it go!). We'll keep the days bright instead with our hot grills and vibrant roasts! Don't you worry about a thing.