As Halloween creeps closer, our catering crew here at Hog Roast Irby has been working tirelessly to conjure up spooky delights for the people of Wirral. It's been a whirlwind of fancy dress parties, themed events, and beyond, as our community dives headfirst into the spirit of the season. But let us assure you, we're not complaining one bit – in fact, we thrive on the madness that comes with October's spooky celebrations!
There's nothing we love more than helping our customers and clients create memorable and delicious experiences, and the demand during this spine-tingling season has been a thrilling challenge. Every phone call and email notification fills us with excitement because it means we get to be a part of something truly special.
Recently, we had the pleasure of collaborating with Hannah, a local event planner with a wickedly creative idea. She organised a scare trail through the forest for the community, offering thrills and chills for all ages. As guests embarked on this interactive horror journey, they encountered jump scares and enchanting scenes that sent shivers down their spines.
But what's a spooky adventure without a satisfying end?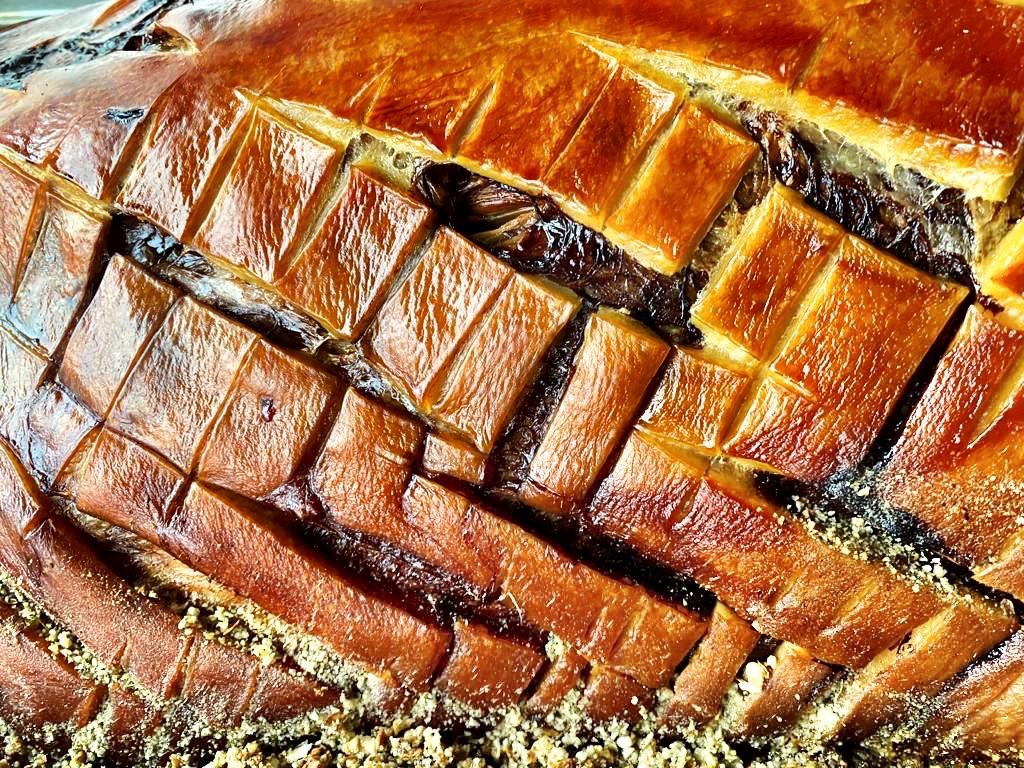 At the culmination of the trail, our Hog Roast Irby team was there to provide a delectable treat. Picture: tender pulled pork, crackling, sage and onion stuffing, and applesauce, all nestled in gluten-free rolls, with sides of coleslaw, salads and mixed fries. The Classic Hog Roast Menu provided a simple yet spectacular feast that warmed the hearts (and stomachs) of the brave souls who dared to venture through the forest.
As we believe in catering to all tastes and preferences, and strive to ensure that everyone has something tasty to enjoy, we also prepared BBQ-pulled jackfruit rolls for those following vegetarian and vegan diets. These were bursting with flavour and a hint of smokiness, and were so delicious they managed to win over even the most staunch meat-lovers!
Hannah was over the moon with how promptly Hog Roast Irby served the guests as they concluded their trail, which ensured a seamless conclusion to the evening.
Hog Roast Irby is proud of the part we played in making these spooky celebrations truly enchanting. This event was a fantastic way of bringing families, friends and the wider community together and everyone treasured the chance to create unforgettable memories and savour our delicious food.