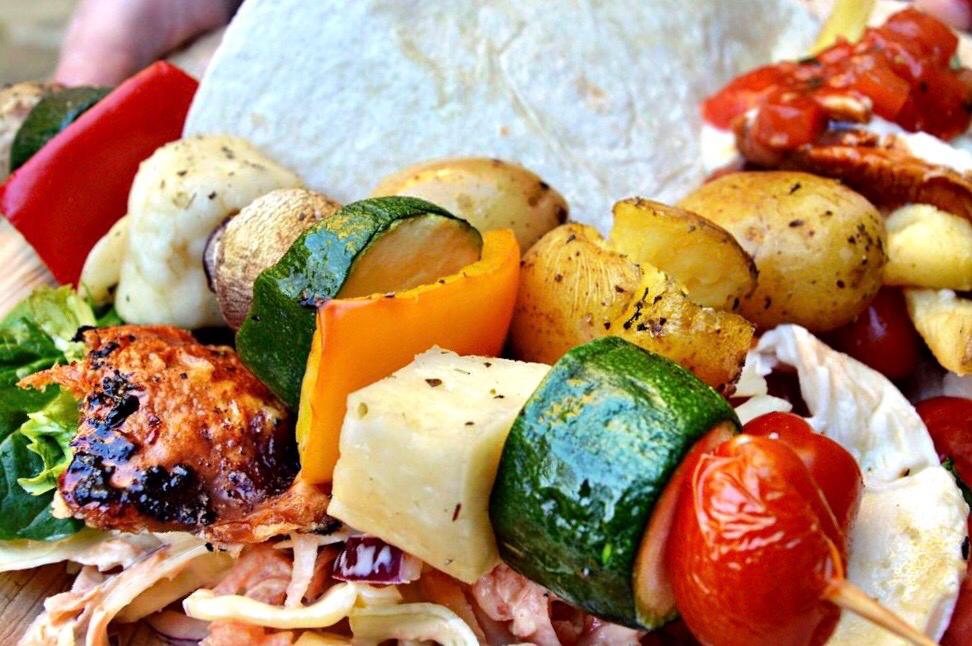 With a name like Hog Roast Raby Mere it might be fair to assume that all we do is hog and other meat roasts for events, but as a caterer it is our goal to ensure that every single guest at our events is well catered for and so that of course means that we have to be diverse in our menus. We of course love our meaty roasts here at Hog Roast Raby Mere, but we recognise too that with the times there is a need for more greener foods; customers expect a good vegetarian and vegan range now from any menu, and so we do our very best to ensure our vegetarian friends out there have just as many dining options as everyone else joining us.
At Hog Roast Raby Mere being vegetarian doesn't have to prohibit you from our roast brilliance. In a bid to recreate the excellent tastes and textures of our namesake hog roast, our main vegetarian dish is our barbecue pulled jackfruit. This dish is given just as much care as our pork roast and hand pulled fresh to have a similar look and texture to our pulled pork. Some customers are barely able to tell the difference between the two at events!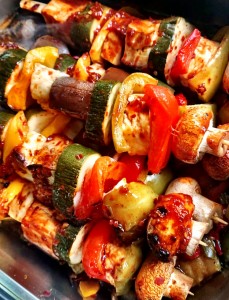 The jackfruit isn't all we have, however. One of our favourites here is our juicy grilled vegetable and halloumi skewers. The halloumi pairs excellent with the crunch of our grilled peppers, cucumbers, etc, and our tzatziki dip and our sweet chilli sauce are the perfect kicker to finish the dish. For vegans we can still make these skewers just without the halloumi.
If that's not enough then how about a veggie barbecue? We have veggie burgers and sausages, plus you'll be able to enjoy the full assortment of our salad and veg range, with Greek salads, homemade gourmet and crunchy slaws, stuffed peppers, seasonal salads, our chef's own pasta salad and more.
No one should be limited when it comes to a Hog Roast Raby Mere, so come get your veggie on with us at an event today!