Whether you're looking for a traditional hog roast, an extravagant sit-down dinner, or a more modern take on the nation's favourite BBQ flavours, you've come to the right place! At Hog Roast Little Neston, we do it all, and our unwavering passion for putting a smile on our clients' faces by turning their events into an occasion that will provide them with life-lasting memories, has meant that our schedule is always chock full of exciting celebrations.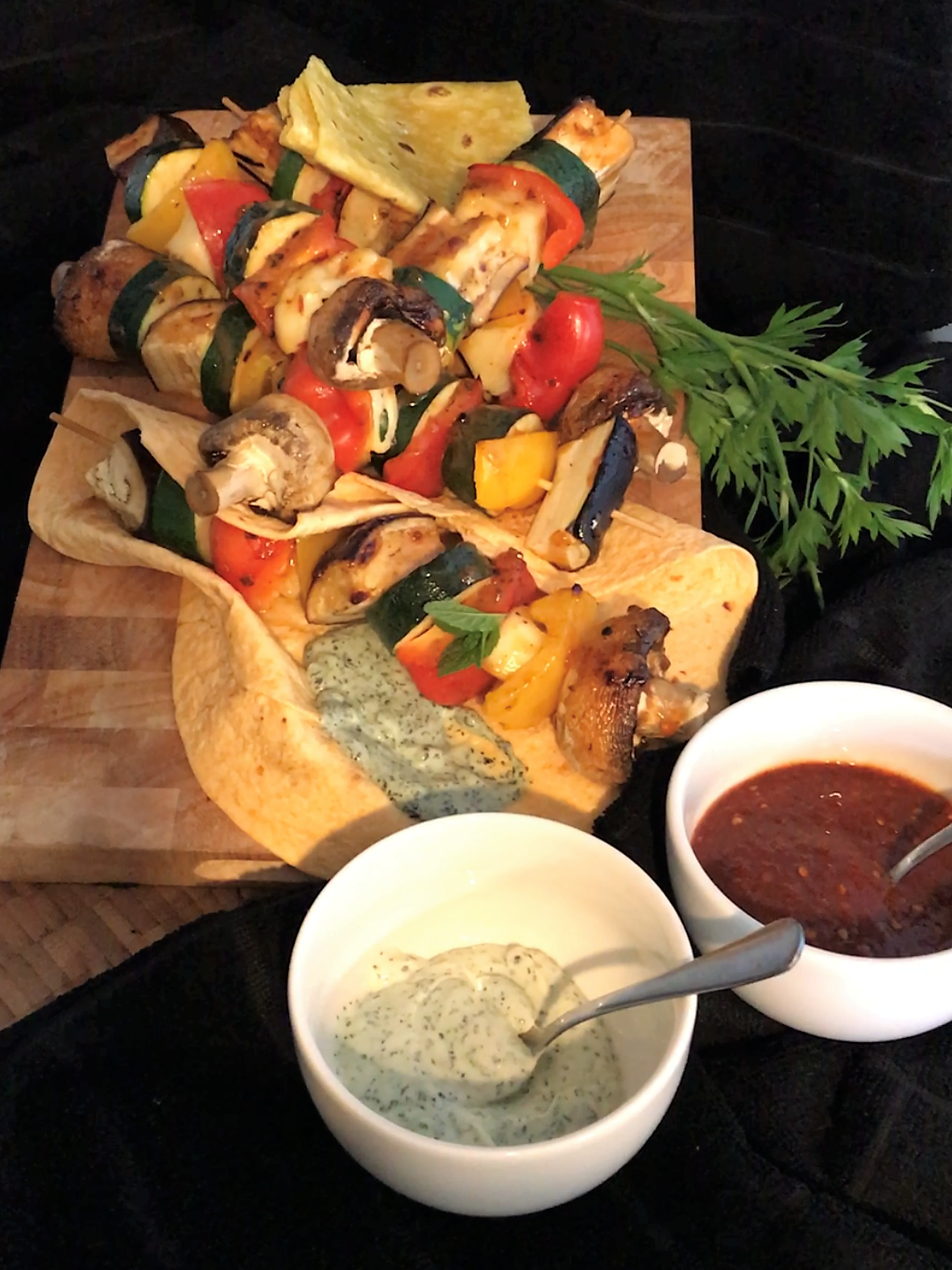 Rounding off the first month of the new year, the Hog Roast Little Neston team received a booking from Harry, a client who has used our services religiously for the past four years. This time, he was looking for us to serve an exquisite meal for his daughter Millie's 18th birthday party. As he prepared for 70 people to swarm his countryside home, he asked our resident catering manager for some recommendations on what to serve at a coming-of-age celebration.
With many of Millie's friends committed to vegan and vegetarian lifestyles, the first thing Harry was sure of, was that there should be a meat-free option on the table. Having previously tried our grilled veggie skewers with optional haloumi, flatbreads and tzatziki dip, the client decided that these, along with some inclusive side dishes, would be ideal for the day. As for the meat-lovers option, Harry went with a Hog Roast Little Neston favourite: the classic hog roast menu; because as we all know, you just can't beat a slow roasted pig coated in crispy crackling and smothered with sweet applesauce.
When the Hog Roast Little Neston team arrived at Harry's home, they once again set up the catering gazebo and cooking equipment in the back garden before getting started on preparing the meal. With the meat spitting away above the low flame, they turned their focus to the meatless alternative and the inclusive side dishes of freshly tossed salads and the loaded fries which were to be smothered with the guests choice of toppings that included crunchy slaw, jalapenos, melting cheese and of course, juicy pulled pork.
As always, Harry was ecstatic when he was presented with the final result, but more importantly, the birthday girl was too; and by the time the party drew to a close, the guests were feeling very full and very satisfied after having devoured the gorgeous feast.