We're often told by Hog Roast Raby Mere customers that we make it look so easy when we're roasting a hog or spit-roasting a different kind of animal or bird, but the secret is in our amazing range of machines that we use. They're actually our own brand, as we have a factory in the northwest of England, where our experts handcraft our stainless steel beauties from scratch. We designed them to be super simple to use, as well as have the advantages of being lightweight, gas-powered and being easily manouevred (so you can transport them wherever you'd like to cook and you don't need mains electric to cook with them) but we also made them to work like conventional ovens, so whatever you'd cook in your kitchen oven, you can cook with one of our machines.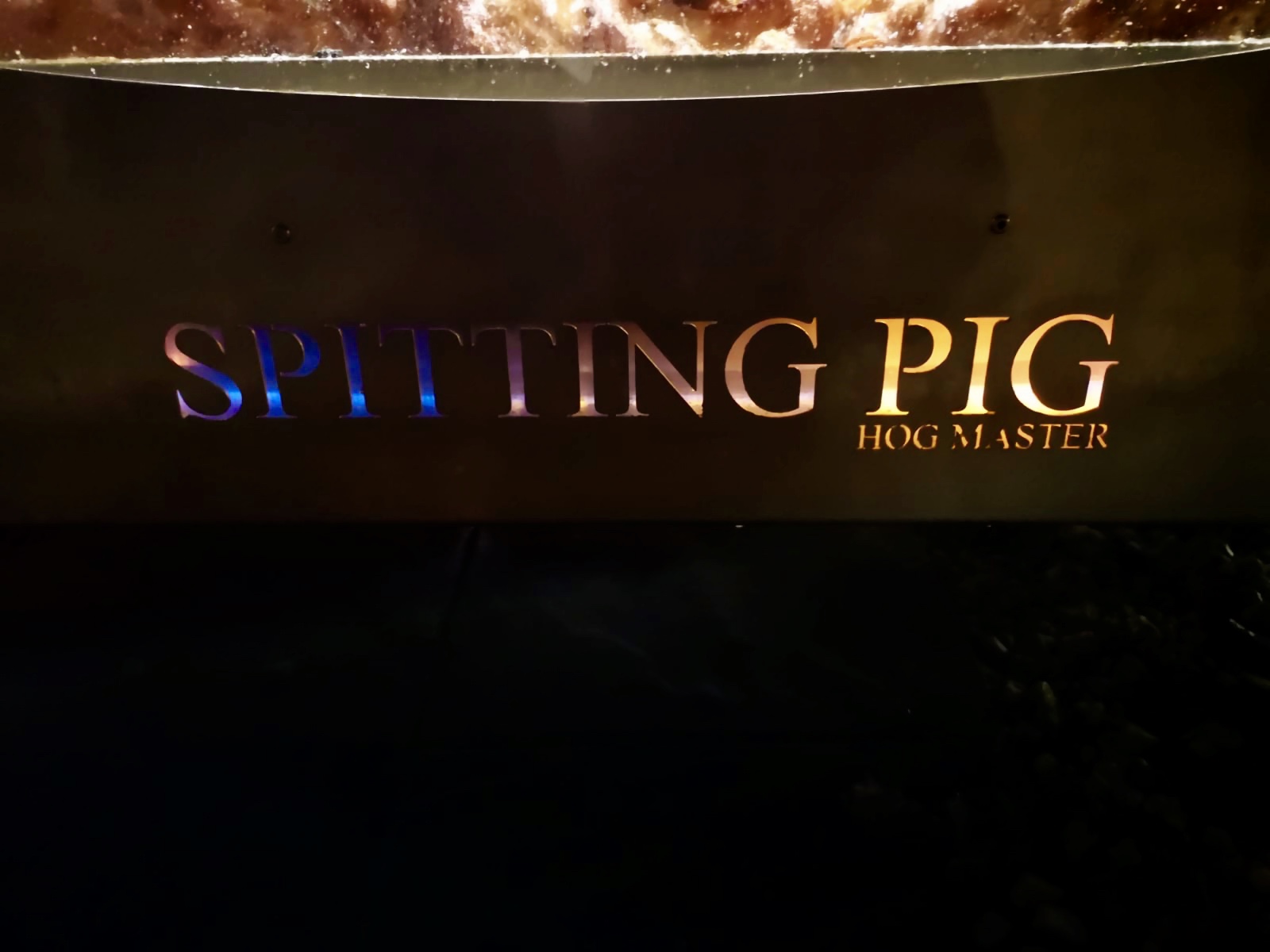 If you're thinking of hiring a machine to cook your own hog or spit roast (or even barbecue food using one of our attachments), one of our dedicated Hog Roast Raby Mere chefs can deliver the machine to a venue of your choice and walk you through the easy steps of how to do so. Drop-off and pick-up of the machine are both included in the price, as are our chef's expertise and experience, and once you're happy with the ins and outs of our equipment, we leave you to it but with instructions to refer back to, just in case.
One of our long-term customers Bob has his own catering business and sometimes sees the need to hire one of our hog roasting machines. Both professional caterers and domestic cooks rent our range and sometimes they need the meat as well as the machine, which we can provide as an additional service. For a hire over the weekend, Bob asked us to supply a large pig to feed up to eighty guests at a wedding reception, so our chef went along to the hotel venue armed with one of our larger machines and a fresh, fat hog.
When our Hog Roast Raby Mere chef went to collect the machine from Bob the next day, he said that after another triumphant hog roast, he is considering buying a machine from us, and we're sure he'll be more than happy with it when he does.