You've no doubt heard it enough, but once again it appears we live in uncertain times with the current rise of covid-19 variants looking to sweep over. The Hog Roast Pensby team, as always, is keeping a close eye on proceedings, and will continue to make informed and safe decisions for your event services. For now, however, we hope to keep events going since we have had more than enough of event cancellations to last a lifetime. That of course means that in the meantime, as we have continued to do since the start of this entire pandemic, we will work extremely hard to keep things safe at your events. Our team have all been kept up to date on hygiene practices and safety precautions, and will continue to be skilfully trained with the best safety knowledge around. No one wants to see events go down again, or for you or any of your guests to come to any harm. Hog Roast Pensby will continue to do our part.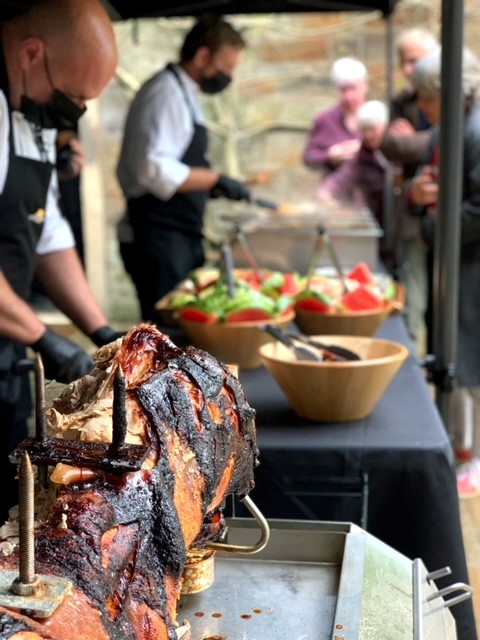 We know that the current news can bring some anxiety, especially if you yourself have an event coming up of your own. Hog Roast Pensby would just like to reassure you that you are in good hands with us. It is of course an ever-developing situation, but we are not looking to cancel events anytime soon, and hope you won't have to either. If we can put you at ease then we sincerely hope you'll never feel that it needs to come to that. Of course if you have any concerns then don't hesitate to speak to us today. The Hog Roast Pensby team is on hand to answer any and all questions you may have about your upcoming events, and with your cooperation together we can work out best practices for ensuring the utmost safety at your event, all while keeping the specialness and pleasantry of the day intact too.
Our standards are extremely high as is, and we already ensure a stringent following of safety guidelines and extreme hygiene practices anyway. We will only double down our efforts on this front for your events, so that we all may continue to enjoy each other's company into the new year!