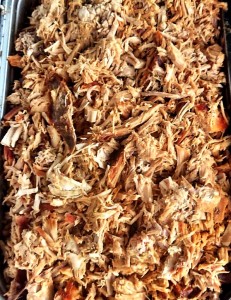 Hog Roast Pensby recently had the honour of catering for our local lifeboat division at a party celebrating the brave and gruelling job they do to keep people safe in the water. They had been especially busy during our particularly hot summer, which had brought people to the coast in droves and these plucky volunteers had been working all hours to ensure no one's holiday ended in tragedy. Their endeavour had not gone unnoticed by the local community and they decided the lifeboat crew deserved a treat for everything they do. They are sponsored by various local pubs, restaurants and businesses, who all decided to club together to organise a party in their honour! They thought it would be nice to have the party at the lifeboat team's HQ but initially they didn't think it would be possible due to the logistical problems of catering there. Here at Hog Roast Pensby, we don't even have that phrase in our vocabulary, so when we received the phone call, we took great delight in telling the party planners that cooking at the lifeboat station would be no problem at all!
Everything fell quickly into place after we resolved their catering dilemma and before we knew it, we were happily trundling down the scenic coastal road in our catering van and were very much looking forward to giving the nautical heroes the treat they richly deserved!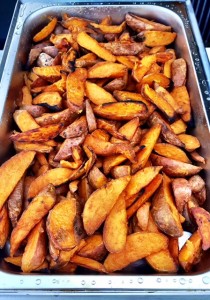 It was evident how touched they all were by the gesture, as well as being very taken aback that we had managed to produce such a professional and well-presented buffet in a relatively confined space! As we were feeding 50 people we only needed to dispatch one of our trusty chefs and her multiskilled catering assistant to get the job done. Because our team are so organised and talented, we only ever supply the minimal amount of staff to ensure we keep out set-up as streamlined as possible, which gives us the flexibility to cater absolutely anywhere!
It was quite an emotional evening for all concerned, but Hog Roast Pensby's slow-roasted pork, freshly prepared side salads and potato wedges were thoroughly enjoyed by the lifeboat crew and their proud community alike!