Stress and wedding planning are two things which (unfortunately!) go hand in hand, but to save you from tearing your hair out, Hog Roast Windle Hill offers a bespoke catering service which aims to make things that little bit easier for engaged couples. So far, we have helped countless brides and grooms achieve their dream ceremonies and this past Friday, we were invited to serve one of our mouth-watering feasts at one lovely pair's reception.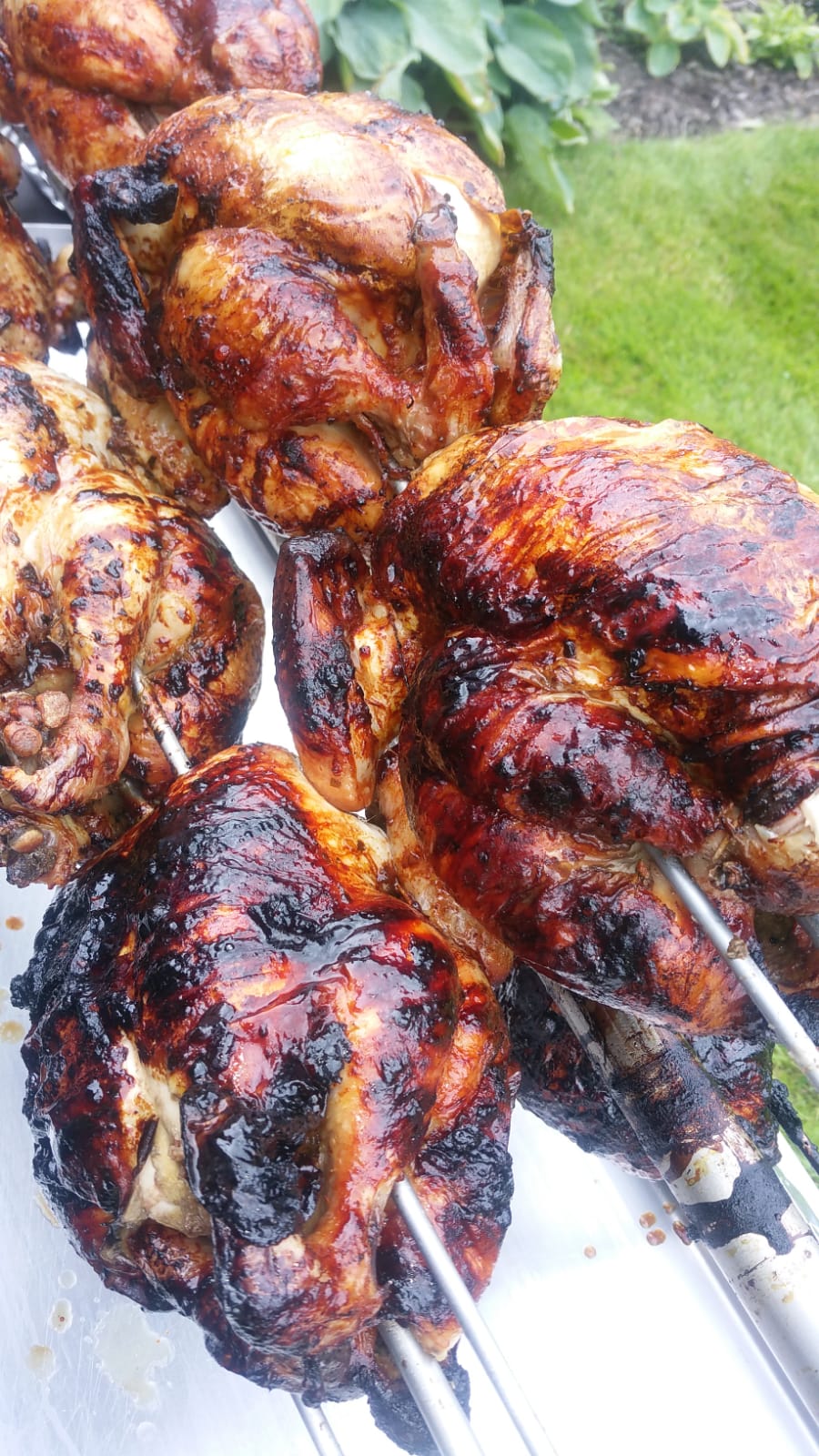 A few months ahead of the big day, sweethearts, Sophie and Aiden had given our customer service team a call to discuss their options, and with some help from our experienced catering manager, they decided on our introductory wedding package which involves a meaty main course served in a traditional buffet-style with a selection of tasty side dishes, crusty bread rolls and a vegetarian alternative, followed by a wedding cake service. Having Hog Roast Windle Hill on hand to take care of all their catering needs was a huge relief for the doting pair, and with one less thing to worry about, their excitement for the occasion continued to grow.
With almost 150 people travelling from far and wide to celebrate the nuptials, there was no room for error. So, to ensure that the food would be ready in time for the guests' arrival, Hog Roast Windle Hill arrived 4 hours early, as they always do, to start preparing the feast.
Unsure of people's opinions on pork, Sophie and Aiden had decided to play it safe by asking our team to prepare a spread of locally sourced free-range spit-roasted chickens, which were served with juicy chipolatas, savoury stuffing and a generous drizzling of homemade onion gravy. Instead of the succulent meat, vegetarians were treated to grilled veggie skewers with optional haloumi, flatbreads and tzatziki dip along with the inclusive side options of crunchy coleslaw, jacket wedges and a pair of leafy salads.
Arm in arm, the newlyweds arrived to celebrate their marriage, and as Hog Roast Windle Hill introduced them to the buffet, their jaws visibly dropped. Sophie and Aiden were so pleased with everything the team had created, and the guests couldn't get enough of the delicious food either!