Your wedding day comes with high expectations of being the happiest day of your life, so it's only natural that brides and grooms want everything to follow their exact plans. Unfortunately, dilemmas have a knack for worming their way into special occasions which is why it's so important to plan ahead and be prepared for any slip-ups. One thing that every couple will attest to, is that after the rings, the food is a core part of the day and without it, you'll be faced with a swarm of hungry guests. But to help newlyweds-to-be avoid such a disastrous outcome, Hog Roast Ness offers each of our clients a range of affordable and delicious menus in the form of a reliable catering service.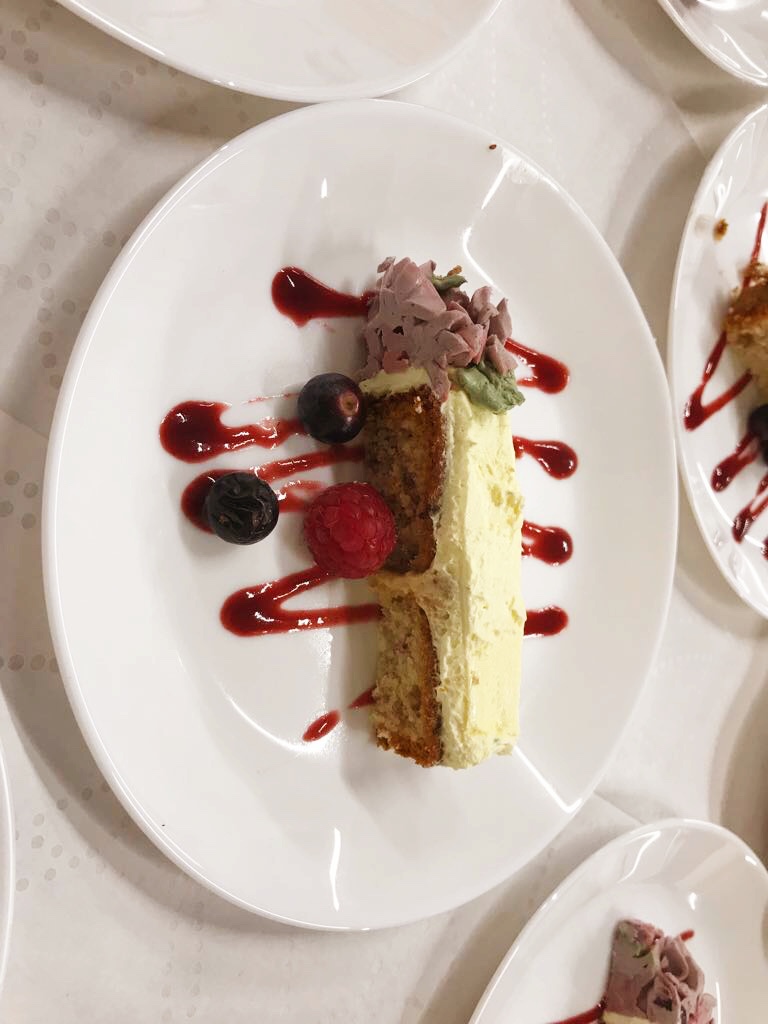 Recently, we were hired by Samantha and Leonard who had big plans for their nuptials, which took place over the weekend. Following the ceremony, the pair had arranged for the wedding party of 120 people, to celebrate at the pub where they had their first date. On top of the live music entertainment and open bar, the loved-up pair had asked our team to serve our entry-level wedding catering package which includes a wholesome main course with four refreshing sides, a meat-free alternative for vegetarians and vegans and finally, a cake service.
After rocking up to the venue at the crack of 10am on Saturday morning, Hog Roast Ness threw themselves into cooking the afternoon feast. Starting with the rosemary seasoned locally-sourced spring lamb, which they spit roasted and served with a sprig of mint and a mustard and dill sauce, the team brought Samantha and Leonard's dream buffet to life. For sides, the couple had chosen crispy Thai salad, creamy coleslaw, pasta salad and jacket wedges which were served alongside crusty bread rolls and a selection of sauces.
When the happy couple entered the pub, which had been decorated with bunting that held sentimental photos of their time together throughout the years, they were filled with emotion. They were also ecstatic when Hog Roast Ness announced the completion of the feast! With everyone busy tucking into the drool-worthy grub, the catering crew sliced and dressed the cake in ripe berries, a summer fruit coulis and fresh cream.