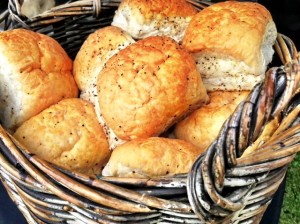 Here at Hog Roast Moreton we love it when the sun is shining for us, especially when we are heading to a cater a garden party with our gourmet BBQ menu. It really is a crowd pleaser and what a great option than your usual BBQ that you leave the Uncle or Dad in charge of at the bottom of the garden while smoke piles from the burnt burgers! That definitely doesn't happen with Hog Roast Moreton's BBQ's!
Susan was arranging a party for her daughters 21st and with lots of family and friends attending Susan didn't want her husband embarrassing them with burnt burgers. We had a total of 150 guests to cater for in Susan's large garden and it was a beautiful day for it too! The sun was beaming and we feel it completely changes any event, us Brits love seeing the sun and always want to make the most of it when it's out. With plenty of ice buckets to keep drinks cool and our gazebo set up to protect the food and our chefs we were ready to go!
The Hogmaster was our trusty machine for the day and with its specially designed attachment it makes the perfect BBQ. The burgers were being flipped, sausages cooking away and our veggie skewers sizzling amongst plenty of other options that Susan chose for the day. There was so much food to go around and all the guests tucked in, most coming back for seconds (well when you can't decide between burgers or sausages then you have to have both of course).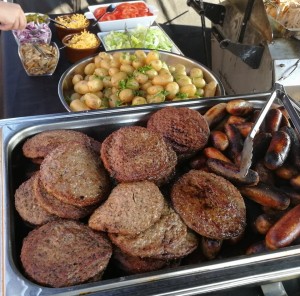 After serving all of the delicious food we at Hog Roast Moreton packed up and taking away all of the rubbish with us, one less thing for Susan to worry about afterwards. We left a tidy plate with the remaining food for the guests to nibble at afterwards if they did feel hungry again. All of the 150 guests looked to be having a fantastic time and we left a great impression with our gourmet BBQ.