If you are a large business looking to hire new staff, you will likely need a staff training day. Or maybe you need to provide your existing team with additional training, for example, COVID-19 safety. Whatever your team training needs may be, we know how to liven up the day for everyone involved… by hiring Hog Roast Birkenhead to cater your training event!
For a training event where you may have a large intake of new staff, our bread roll catering option may be perfect for you. We cook your chosen meat/meats on-site, serving the succulent roast in a fresh bread roll. These are served buffet style, with the option of adding on a few side dishes if desired! We can offer bread rolls indoors or out, depending on your chosen location. Hog Roast Birkenhead bread rolls are a great way to feed a lot of people quickly and effortlessly on your part! This catering option can cover up to thousands of guests- so no event is too large for us.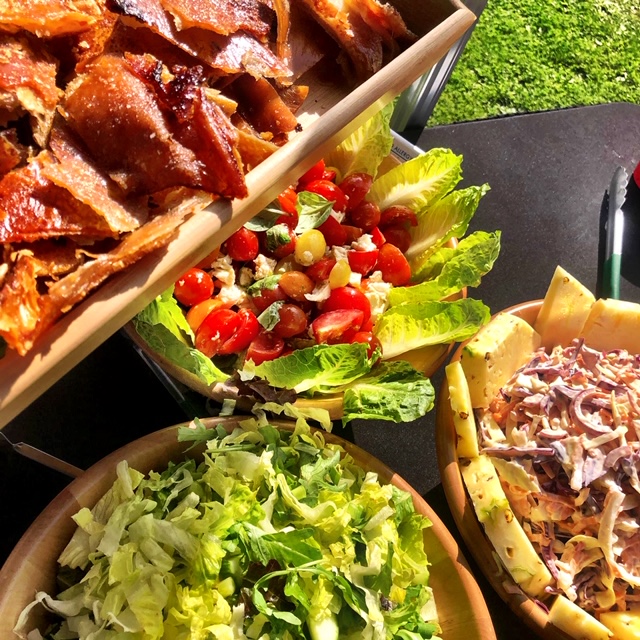 For smaller team training days, buffer catering may be the right option for you. We offer a wide variety of buffet packages, with the option of eating indoors or out. Our packages start with a juicy roast and a range of seasonal vegetables and sides, with the option of upgrading to add starters and desserts if desired. The food we serve is catered specifically to your needs, so we are flexible in what we serve and how we present your food.
Whatever package you opt for, we cook all the food on-site before your event, to ensure optimal freshness for every dish, using only the freshest ingredients. Once your guests have eaten, we then clear away behind the scenes, removing all our rubbish and equipment. If you have a team training event planned for the future, why not get in touch with our team today to find out how to book Hog Roast Birkenhead as your caterer! Our diary is filling up fast, so don't delay.