Our team of chefs and waiting staff can cater to your high-end event, offering 4 courses for you to enjoy. When you think of Hog Roast Barnston, it can be easy to only think about buffet style meals for informal events- but this is not the case! we offer a menu package to suit every requirement.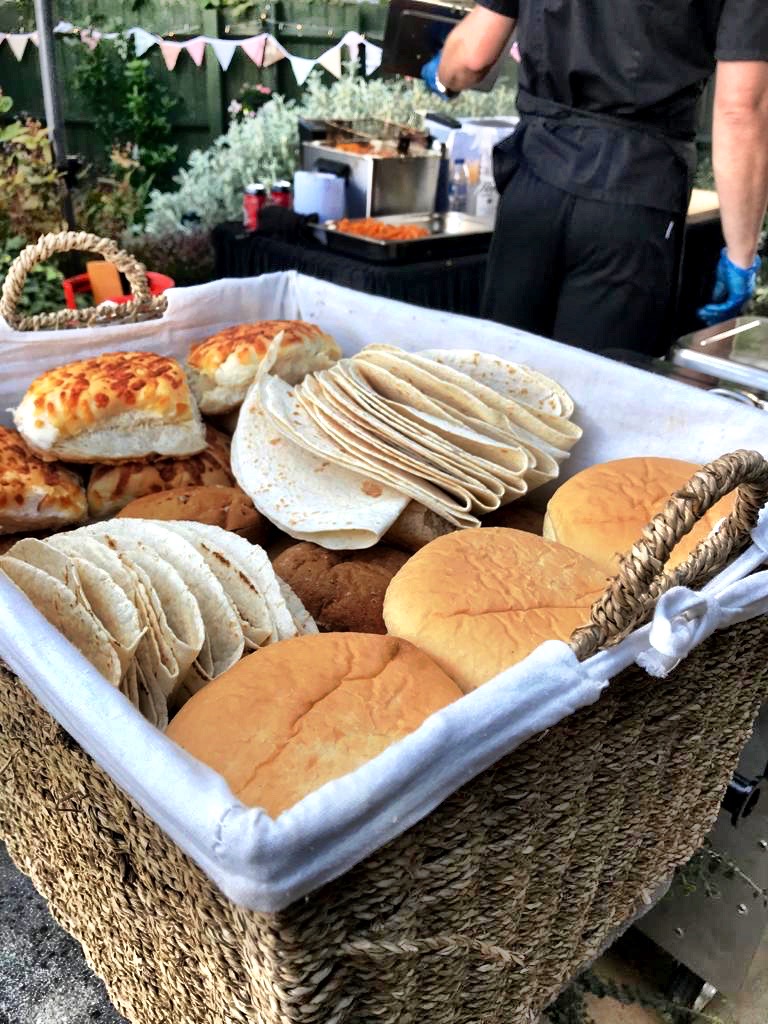 Before we begin to serve, we start by setting up our station- which allows us to cook all of our meals on-site, for optimum freshness. On average, a hog roast can take from 4 to 6 hours to cook, so we arrive with plenty of time to cook the roast and prepare all of the accompanying dishes.
Our most formal dining package begins with a selection of canapes, which can be chosen from a large selection beforehand. We offer everything from mini pizzas to an Indian selection, so the choices really couldn't be wider! These are served to your guests as they arrive, by our most experienced waiting staff.
Once your guests have taken their seats, we serve your chosen starters to the table. You have a range to choose from, depending on what your guests prefer!
The main course is served buffet-style, with the team from Hog Roast Barnston working together to carve meat and serve the side dishes. The star of the show is our spit-roasted pork, but this is not always to everyone's taste, so we offer an incredible selection of mouth-watering mains. We can roast any meat of your choosing, as well as offering vegetarian options for your guests. Alongside the main, we offer a variety of succulent vegetables and potato dishes.
To finish, we serve desserts to the table, that you will select from a menu prior to the event. As well as tea, coffee and mints.
As well as providing the staff, food and cooking equipment, the team at Hog Roast Barnston also supply all crockery, so there really is nothing left for you to worry about!