Sporting events and delicious grub have always gone hand in hand, but our hog roasts are a game changer! Just picture yourself biting into a crusty bread roll packed full of irresistible flavours and textures from our famous melt in the mouth pulled pork, sweet homemade applesauce and salted crackling, complemented, of course, by sides of your choosing from our varied selection of garden-fresh salads, fluffy potato dishes and so much more. Now, if that doesn't get your tastebuds tingling, I don't know what will!
With all that in mind and plenty of testimonials to back us up, David was keen to get the Hog Roast Meols team to handle the catering for his event. Gearing up for an epic show of sportsmanship, the client had asked us to provide our private party menu 3 for the army of rugby players, and those watching from the sidelines which made up a total of 50 people. This was no problem at all for Hog Roast Meols, as thanks to our easy-to-use cooking equipment, our teams can effortlessly whip up a feast for 5, or 5,000!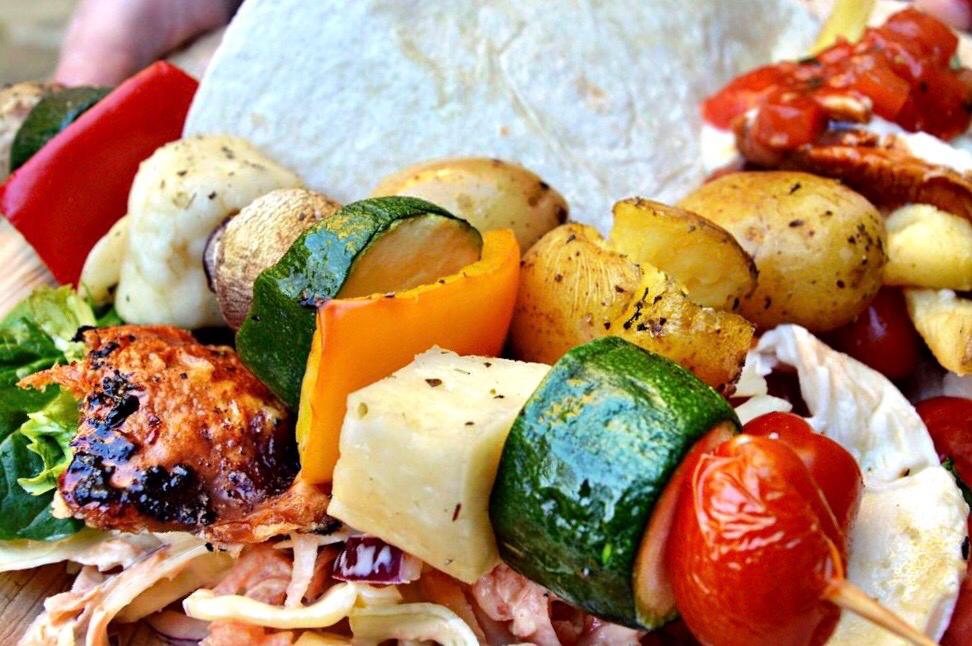 After being forced out of the game for several months due to COVID, it was great for David and his fellow rugby players to be back on the field. Their months of training culminated on Saturday afternoon, and as the two teams battled it out on the pitch, the Hog Roast Meols catering crew watched in anticipation from the sidelines with spatulas and rotisserie forks in hand.
Arriving at the rugby park hours before the kick-off ensured that the drool-worthy feast would be ready in time for the final whistle to be blown. Sure enough, by the time the game was over, Hog Roast Meols had successfully completed the mesmerising feast which included one of our medium-sized slow roasted pigs with all the trimmings, crunchy coleslaw, mixed fries, beautifully presented salads with refreshing slices of watermelon and a meat-free alternative of BBQ pulled jackfruit which was well-received by the vegetarian and vegan attendees.
Overall, everyone had a wonderful time, including the Hog Roast Meols team who hope to see more of David and the rest of the rugby team in the future!