David and Lucy were far from the only couple in the unfortunate position of having to postpone their summer wedding and cancel their original arrangements in the wake of the Covid-19 pandemic, but that didn't make it any less upsetting for them. They had just got everything sorted and were looking forward to the big day, only to discover at the last minute that their wedding wouldn't be able to go ahead. As soon as the restrictions on wedding ceremonies were lifted, however, they decided that they didn't want to wait any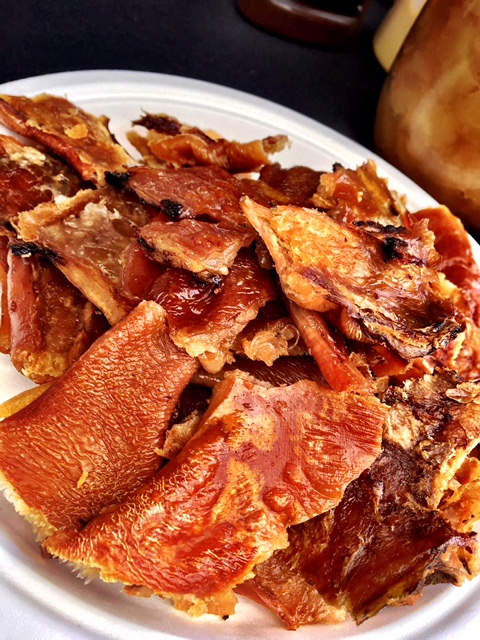 longer so without further ado, they ditched their initial plans entirely in order to have an intimate wedding reception as soon as they could. They required a catering company who could hit the ground running as soon as small social gatherings were allowed to take place again, and that company was the Hog Roast Thornton Hough team! At first when David suggested us, Lucy was a bit concerned that a hog roast company might not be a suitable option for all of their guests, but she quickly changed her mind when she viewed our varied menus! Whilst the groom was excited about being treating to the finest hog roast feast in the area for his wedding reception, Lucy wanted a versatile menu that would accommodate her sister and bridesmaid, who were both vegetarian.
Thanks to Hog Roast Thornton Hough's forward-thinking approach, the bride, groom and the rest of the wedding were treated to a menu that they all loved! When the big day came (albeit with a much smaller guest list than previously planned!) we were determined to give the bride and groom a memorable meal that also satisfied the rest of their guests. By the time they arrived at their venue, we had rustled up a magnificent spread for them, including our trademark slow roasted pork served with all the trimmings, plus several vibrant salads, along with vegetable and feta skewers served with pitta breads and tzatziki dip for their two vegetarian diners!
Although their wedding reception wasn't the large-scale party they thought it would be when they first began planning it, David and Lucy thought that Hog Roast Thornton Hough's food and attentive, prudent service managed to help make their celebration feel like a very grand affair indeed!