The weather here in Wirral was surprisingly beautiful last weekend, with sunshine and blue skies providing the perfect backdrop for Ellie's baby shower!
The first-time mum had been looking forward to the event for months, and wanting everything to be perfect, she had asked Hog Roast Egremont to help with the catering side of things. If you know us, you'll know that we were more than happy to assist, so on Saturday, we loaded our van with equipment and fresh produce and travelled to the client's home, where we rustled up our iconic Alfresco Menu in time for the guests' arrival.
The mum-to-be was glowing with excitement as she greeted her guests and welcomed them to find a seat at one of the tables, which had been beautifully decorated with pink and white balloons. In the centre of each, Hog Roast Egremont's team had placed a wooden bamboo board topped with Italian meats, cheeses, artisan breads and more savoury nibbles for the guests to pick at.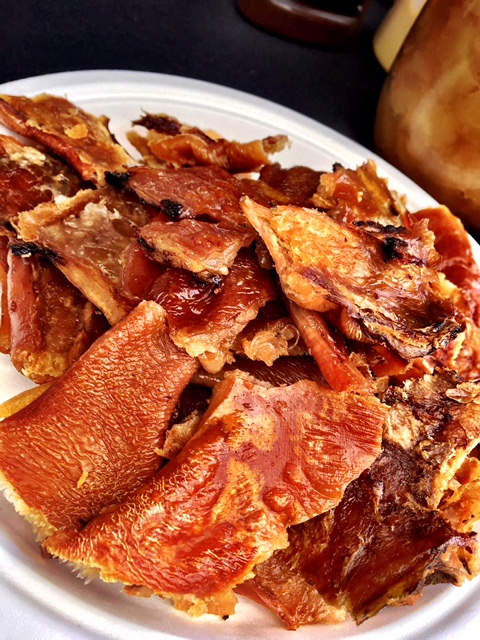 As delicious as the antipasti platters were, though, everyone agreed that the real star of the show was the hog roast, which the guests couldn't stop raving about all afternoon! The combination of fork-tender pulled pork, lightly salted crackling and sage and onion stuffing on gluten-free rolls with a spoonful of applesauce to finish had everyone in food heaven!
The fresh salads, gourmet 'slaw, buttered new potatoes and vegan-friendly grilled vegetable skewers were also a hit and provided some extra depth to the menu, which the guests appreciated.
Hog Roast Egremont rounded off this incredible event by serving a buffet of our homemade profiteroles, individual cheesecakes and pink frosting cupcakes, which Ellie had commissioned a local baker to create for the occasion.
The guests had a brilliant time, and Ellie was overwhelmed with gratitude for everyone who had come to celebrate with her. The day was everything she had hoped for and more, thanks in large part to the  amazing caterers at Hog Roast Egremont. The food our team served was a huge hit, and we're confident the guests will be talking about it for weeks more to come!