Many couples are choosing to postpone their weddings if their options for it going ahead at the moment are too far removed from what they wanted from their day, but if you are happy with a more intimate and lowkey wedding reception and you would like to proceed with your ceremony and reception as planned, the Hog Roast Frankby team would like to take this opportunity to tell you about our approach to wedding catering during this unpredictable time for all of us. We have from the outset been as proactive and pragmatic as possible when it comes to implementing any necessary new measures or restrictions on how we operate in order to maintain the safety of our staff and our clients at all times. We are staying up to date with any changes to guidance to minimise the impact this will have on our wedding catering services, and we have to say, so far we are doing an excellent job of adapting during this challenging period!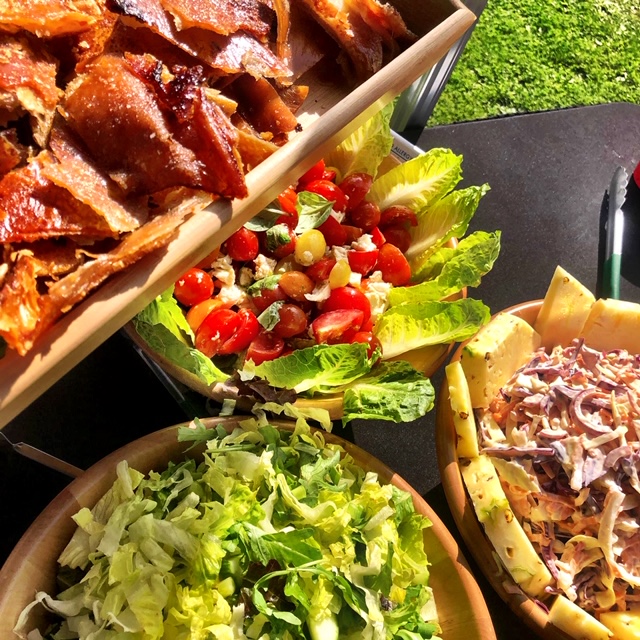 If you choose Hog Roast Frankby to cater for your wedding reception in the near future, you can rest assured that the safety, comfort and enjoyment of you, your husband or wife to be, and your guests will be our main priorities. You will be pleased to learn that the current restrictions have not altered our approach to catering in terms of the quality of our food or our preparation methods. We are still committed to providing you with a freshly made menu, which will be prepared from scratch on-site, using only the highest standard of ethically reared pork and locally sourced ingredients. As you will see from our menus section, we offer a range of impressive wedding catering packages, which can be tailored to suit your requirements and the current climate perfectly.
So, if you are planning to go ahead with your wedding at the moment and you want a memorable meal, great service and complete diligence in terms of following all of the necessary regulations, the Hog Roast Frankby team are equipped to meet all of your wedding catering needs!