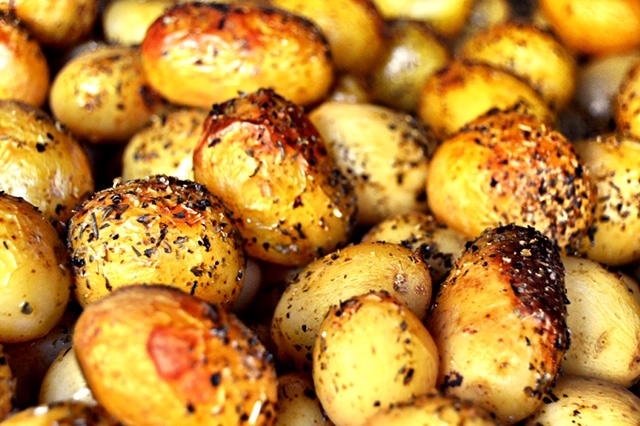 Everyone loves a wedding. A great day out to wear your very best dress or suit, celebrate with friends and family, and see someone you love get to enjoy the best and most important day of their life. Here at Hog Roast Claughton we love weddings for all those reasons to, but as a caterer first and foremost we also love weddings as a chance to show off the best of our dining and service.
Wedding catering is the most popular form of catering. It's what we all think of when we hear the word catering, after all. Big buffets, canapé selections for the reception, high quality set dinners with a roast main, plenty of fizz and bubbly – it's the gold standard of catering, and every caterer always wants to get the biggest and best weddings under their belt.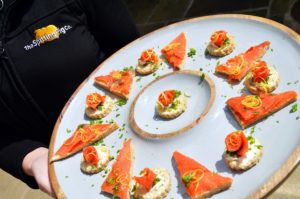 Here at Hog Roast Claughton we like to think that we can offer our wedding guests everything they are looking for and then some. While some wedding planners may opt to go for in house dining with their venues kitchen or hotel staff, having a dedicated caterer will always produce far better results since you are then getting a team that are solely dedicated to bringing out the best out of one aspect of the day – and it is a very important aspect indeed! With Hog Roast Claughton you'll be getting the very best of the nation's roast dining in our specialist spit roasted meats. Roast dinners are a typical choice for wedding dining, often served as the main of a set menu dinner or in a buffet, and so as a specialist in roast dining you should be able to trust that we'll be bringing the very best of this wedding classic.
We'll also be able to offer your wedding a whole bunch of other services. Drinks and canapes are popular for wedding receptions as guests are just arriving, and our freshly made canapes will more than meet the demand. We can also provide late night buffets for later in the evening when everyone is ailing from all the dancing and drinking, or can nurse that post wedding hangover too with a special breakfast for the wedding party.
It's your special day, so make it as special as it deserves to be with the catering specialists at Hog Roast Claughton!